DC inspects working of newly LPG gas operated cremation chamber in Dholewal crematorium
Calls it environment friendly, cost effective and time saving operation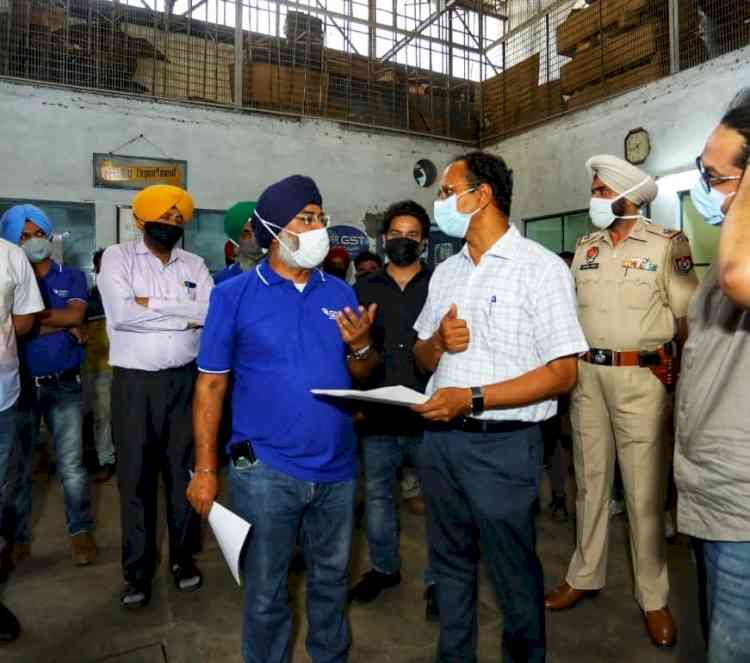 Ludhiana: Deputy Commissioner Varinder Kumar Sharma on Monday inspected the functioning of newly high efficient LPG gas operated cremation chamber developed by GST Group Ludhiana in the Dholewal cremation ground. 
Deputy Commissioner also visited the premises of GST Group and said that this chamber having stainless steel structure that can hold high temperature, cremates bodies within an hour and three bodies can be cremated by using two LPG cylinders. 
Sharma said that the cremation though this chamber is not only cost-effective over conventional wood based crematorium but also time-saving. 
He added that the ashes of the deceased can also be collected immediately after cremation and allows other cremation. 
Most important, this chamber system will help to stop deforestation and can save 40 lakh trees in a year, he told and added that around 4 quintal wood usually required in a conventional system for cremating one body.
Ranjodh Singh, owner, GST Group, said that we will supply the LPG Gas chambers to other crematoriums in Ludhiana and Punjab, at cost to cost basis. He informed that Ramgarhia Cremation Ground in Dholewal area, under the management of Ramgarhia Educational Council(Regd) which he owns, has performed 739 Covid cremations that include 138 cases in May, 2021 alone.