DC forms 40 Covid-19 sampling teams, sets 2500 daily target
Orders health department to ensure administrating 5500 doses every day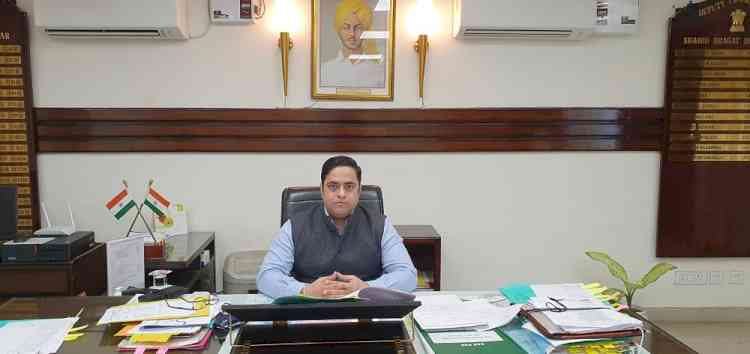 Nawanshahr, December 2, 2021:  With the emergence of the new variant of COVID, Omicron, Deputy Commissioner Vishesh Sarangal has set the target of collecting 2500 samples daily in the district to keep strict surveillance on the situation in the district.
Chairing a meeting with health officials to discuss Covid-19 situation, Deputy Commissioner asked the health department to constitute 40 new sampling collection teams. He said that new sampling teams would collect sampling in the areas witnessing high footfall, markets, bus stand and other places.  He informed that the only way to keep the virus under checked is to do more and more testing.
Besides, Sarangal also told the health officials to ensure administrating 5500 doses of vaccine daily in the district especially laying special focus of giving second dose. He also asked them to make dedicated efforts to cover all eligible beneficiaries under the vaccination drive as soon as possible.
He appealed the people to inform the district administration in case of any person had recently arrived from countries at risk category including UK, South Africa, Zimbabwe, Brazil, Bangladesh, Israel and others.  
He said that the district administration was fully geared up and prepared to tackle any situation arising from the new variant of Covid-19 pandemic.  Deputy Commissioner said that the district administration would leave no stone unturned to serve people in any kind of exigency. He also asked the people to strict follow safety precautions that include wearing masks, maintaining social distancing, washing hands, and others.