DC Directs Officials to Ensure Delivery of Services to People Timely
Seeks Suggestions for Further Improvements in Good Governance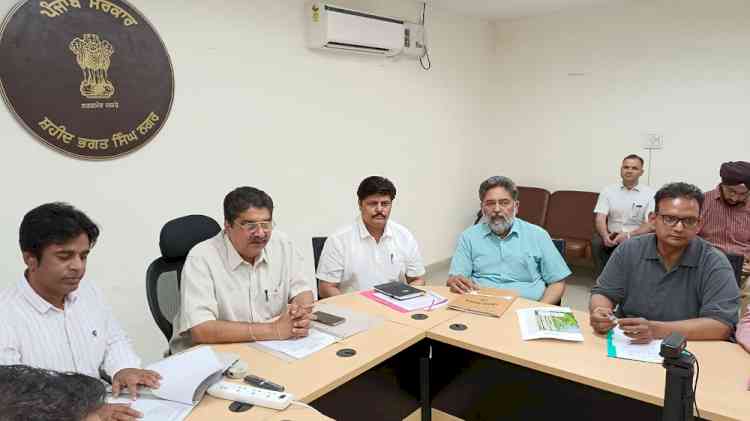 Nawanshahr, April 26, 2022: In order to provide efficient and transparent administration to the people, Deputy Commissioner (DC) Navjot Pal Singh Randhawa on Tuesday directed the officials to ensure timely delivery of the services to the people coming to their offices.
Presiding over a meeting with heads of various departments, Deputy Commissioner Navjot Pal Singh Randhawa motivated the officers to facilitate the common people in getting in their day-to-day works done easily which would help to instil the trust among the people over the government and administration.
NPS Randhawa said that Punjab government led by Chief Minister Bhagwant Mann is committed to implementing the pro-people and development-oriented policies for benefitting the people. 
Deputy Commissioner further asked them to prepare and execute the projects on time to ensure overall development of the district. Further, he asked to give suggestions for making the system more transparent, simplified for the benefit of the people and submit report to him so that the required changes can be made accordingly.
He clearly told them that there must not be any kind of mismanagement in the functioning of the departments and public must not suffer for getting their works done. He said that there must not be any kind of pendency.
Prominent among present on the occasion included Additional Deputy Commissioners Jasbir Singh, Amit Sareen, Amardeep Singh Bains, Assistant Commissioner Deepankar Garg, DRO Ajitpal Singh, XEN PWD B S Tuli, DEO Kulwinder Singh Saroye, GM DIC Arhspreet Singh and others.