DBEE organises placement camp at Samrala
117 candidates participated in camp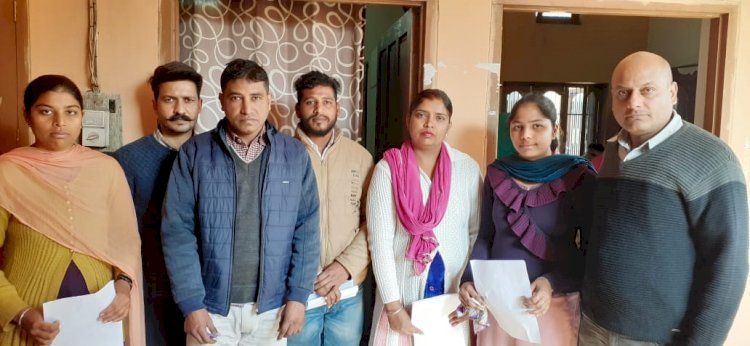 Ludhiana: Under the Ghar Ghar Rozgar Mission of Punjab government, the District Bureau of Employment and Enterprises (DBEE) organised a placement camp at Town Employment Office, Samrala today.
Mr Rajan Sharma, District Employment Officer, Ludhiana, informed that a total of 117 candidates participated in today's placement camp, out of which 70 were selected on the spot by various companies such as Pukhraj Healthcare, Rockman, LIC of India, City Bus Service etc.
Mr Ghanshyam, Placement Officer, DBEE, Ludhiana informed that one such camp was also organised at Town Employment Office, Khanna, yesterday, in which 132 candidates have attended and 89 were selected.
Mrs Meenakshi Sharma, Deputy Director, DBEE, Ludhiana informed that next placement camp would be organised at the DBEE Office, near Partap Chowk, Ludhiana tomorrow, i.e. January 24, 2020. She informed that companies such as Capital Trust Bank, Rockman, Innov Source, Rozgar India and Space Fashion etc would be recruiting candidates. She informed that the minimum qualification to attend this camp is class twelfth. She has appealed to the youth to attend this placement camp in large numbers.