DBEE holds placement camp, 56 candidates take part 
Six companies select 23, shortlist 11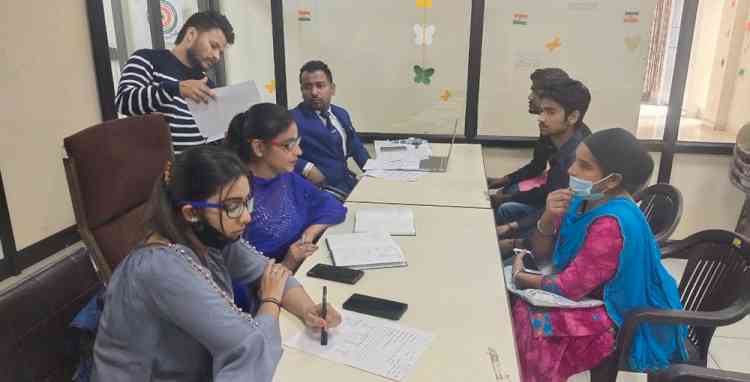 Ludhiana: The District Bureau of Employment and Enterprises (DBEE) on Friday organized a placement camp under Ghar-Ghar Rozgaar Mission program of the state government.
Divulging more information, Employment Officer Harpreet Sandhu said that six companies  KFC, Bajaj Finance, Exide Life Insurance, ICICI Bank, Rockman Foundation and Pukhraj participated in the camp.
He said that the camp was open for 10th, 12th passed, Graduates and ITI diploma holders and 56 candidate gave interview for the various posts.
He said that companies selected 23 youth out of which 11 were shortlisted during the camp.
He informed that DBEE organizes placement camp on every Friday.
He said that Chief Minister Captain Amarinder Singh's ambitious Ghar-Ghar Rojgar Mission is a game-changer, which aimed at eliminating unemployment from the state by opening up avenues of employment for the youth.