DBEE Governing Council meeting held today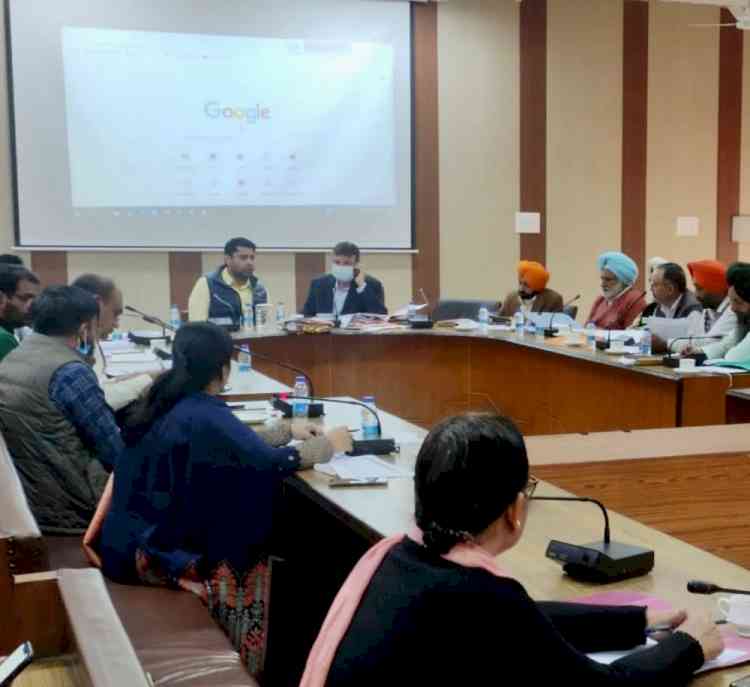 Ludhiana, November 25, 2021: The District Bureau of Employment & Enterprises (DBEE) Ludhiana governing council meeting under the chairmanship of ADC (Development) Amit Kumar Panchal today.
Punjab Youth Development Board chairman and council member Sukhwinder Singh Bindra also participated in the meeting.
During the meeting, issues related to high end job fair, which is going to be held from December 3-10, 2021, minimum annul package will be 2.40 per year and above, for the candidates of ITI, diploma, polytechnic, graduate, postgraduates, a regular meeting with colleges and universities is planned .
PYDB Chairman Sukhwinder Singh Bindra discussed the issue of sports kits distribution and assured that these kits would be distributed amongst selected colleges in the coming days.