DAVIET organises talent hunt, ADHARVA 2K21 – A new beginning at the campus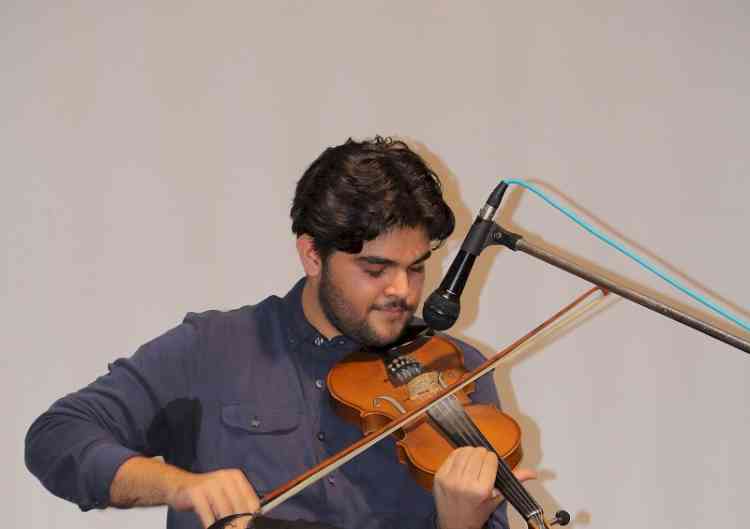 Jalandhar, October 27, 2021: Annual Talent Hunt ADHARVA 2k21 was organised with great zeal and enthusiasm on the theme "Be Responsible, Be a Voter" on October 27-28,2021 at DAVIET. The theme of the tech-fest exemplifies the fact that DAVIET is committed to spreading awareness about voting rights and responsibilities so that the maximum number of people should take part in elections. Talent hunt provides a platform for the first-year students to display their talents to make their enthusiastic presence felt. It also gives a chance to the organising students to provide their juniors with the much-needed exposure to show a healthy competition full of learning and an overall fantastic experience. 
Speaking on the occasion, Dr Manoj Kumar, Principal DAVIET, applauded the students' zeal, who gave their best in all the events. He highlighted that the institution aims to make the students well-rounded personalities who are conscious of their rights and duties. Therefore, as a part of the SVEEP initiative, expert talks on voter awareness are being conducted from time to time in the institution.  He stated that DAVIET has been able to make the mark in academics and extra-curricular over the years because of the commitment to never compromise on hard work, dedication, and perseverance. He wished the organising committee luck in all their endeavours too. 
Ms Jasdeep Johal, Cultural Officer, highlighted that it is not winning that matters but participating with the right attitude that counts in a competition. She shared how DAVIET students have been at the forefront of each activity, bringing numerous achievements through these years. She also expressed her gratitude to Dr Manoj Kumar for his visionary leadership and guidance.
The theme of the Talent Hunt revolved around elections to educate the students about their rights as voters and how to become responsible citizens. The events like dancing (western and folk), skit, painting, sketching, rangoli, photography, singing, quiz, elocution, group discussion, essay writing, turban tying and many more were organised by the 12 clubs of the institution viz.  Arteso, Alfaaz, Ashwa, Strings and Sargam, Kalakaar, Pragyaan, Clicker, Wordsmiths, Gidha, Bhangra, Shaan-e-dastaar and Ayojaks. The Convention Hall radiated the unmatched energy of participants and audience.