DAVIET in association with SVEEP 36 North Jalandhar organises voter registration camp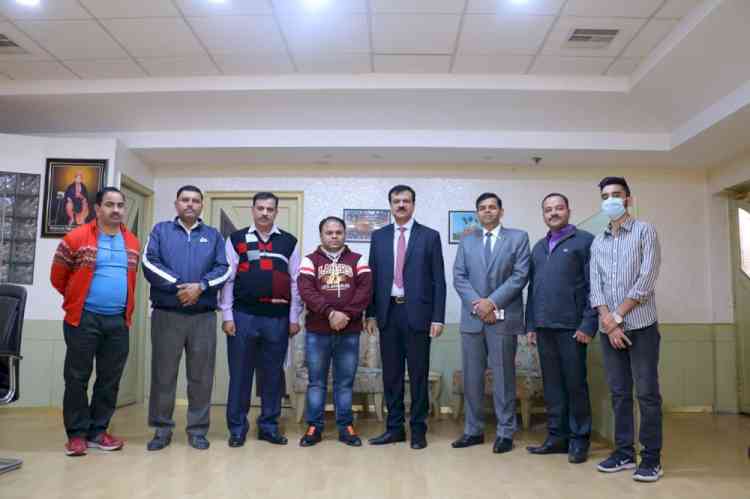 Jalandhar, November 28, 2021: DAVIET in association with SVEEP 36 North Jalandhar, organised a Voter Registration Camp here on 27th November, in the college campus. The Deputy Commissioner – cum – District Election Officer, Jalandhar, gave the orders related to the Special Summary Revision of the Electoral Rolls w.r.t 01/-01/2022- Inclusion of Young Voters as per the requirements of the Election Commission of India. The main slogan for the Voter Registration Camp was that No Voters to be left behind. All the students having age of 18 yrs. or above as of 1/1/2022 were required to get themselves registered as 'Voters' online by filling Form No 6. through NVSP Portal (voterportal.eci.gov.in or nvsp.in. Alternatively, the students could also get themselves registered through the Voter Helpline App).
The voter camp was organised under the Systematic Voters' Education and Electoral Participation Program, better known as SVEEP. The institution joined hands with SVEEP 36 North Jalandhar to organise this camp to register a maximum number of young voters as part of the electoral rolls. Additionally, it aimed at spreading electoral awareness amongst the budding engineers to become responsible and conscientious citizens of the nation. 
Dr Manoj Kumar, Principal DAVIET, expressed his faith that the maximum number of eligible students will get registered as voters and participate in one of the most significant events of participative democracy in the world. He applauded the efforts being made by election commission representatives to spread electoral awareness. He highlighted the fact that every student above the age of eighteen should cast his vote. He also encouraged the students to be in touch with the election ambassadors of the college to clarify any doubt about the registration process and the steps involved in casting votes. He expressed his belief that all the students wouldparticipate in the election process andtake the nation forward.