DAV University organises industry academia interface
Author(s): SK VyasAn interface between industry and academia has been launched so that employment seekers from DAV institutions gain knowledge about the industry and the mutual collaboration contributes to enrich syllabic as per market...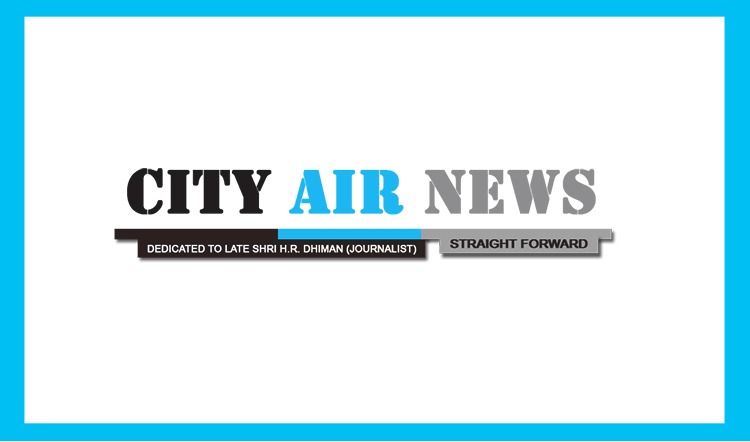 Jalandhar, July 12, 2013: DAV organisation launched 'DAV Academia Industry Synergy Hub'.  DAV Institutions have been contributing enormously towards imparting value based education in the country and in continuation with its tradition of providing employment oriented education, DAV University plans to design globally competent courses and work its place in world's best universities.         
An interface between industry and academia has been launched so that employment seekers from DAV institutions gain knowledge about the industry and the mutual collaboration contributes to enrich syllabic as per market need.  The programme started with DAV anthem.
On this occasion, S.P. Lohia, Chairman, Indorama Corporation, was honored by the University for playing a key role in industry academia collaboration.   S.P. Lohia started the first manufacturing plant of Indorama Group in 1976 in Indonesia and is the key driving force in Indorama's global growth which now encompasses 43 manufacturing sites in 20 countries in 4 continents around the world. Lohia is the Chairman of Indorama Ventures Public Company Ltd., Thailand and President Commissioner of PT Indo-Rama Syntehtics Tbk, the Group's first listed company in Indonesia.  He is also a key member of prominent organizations in Indonesia – Employers Association of Indonesia, Association of Indonesian Synthetic Fiber Producers, Indonesian Textile Association and India Indonesia Chamber of Commerce. 
Lohia stressed that only people in Army and DAV work selflessly, devotedly and without monetary gains in mind.  He further added that it is important for industry and academia to cooperate for providing tailor made expertise and skill fit for industry.  He also added that workshops in his industrial units are always available as practical labs for students of DAV.  He also announced financial support for research and development of various Chairs.
Punam Suri, Chancellor DAV University and President, DAV CMC New Delhi who himself is an epitome of higher education and visionary approach towards national progress said that it is a matter of pride for DAV University to honour Lohia who is an ardent philanthropist as well as one of the richest people of the world.   He also emphasised that DAV movement is synonymous with excellence in education and this 127 years old organization is still very young in its zeal and enthusiasm for providing excellent education.   He also said that end product of education end up in industry and DAV University has launched DAV Academia Industry Synergy Hub for improving the skill, expertise as well as value system of human resource so that all over development of industry and nation is achieved.  DAV University envisions to produce finest human beings and highest quality scientific and industrious minds. 
Speaking on the occasion Vice Chancellor Dr.R.K. Kohli said that DAV University is the culmination of academic crusade of revolutionary and reformist DAV movement of over past 127 years and now DAV University looks forward to improving knowledge sharing between industry and academia and promoting entrepreneurship via industry academia synergy hub.
On this occasion, Vice Presidents of DAVCMC S.K. Sama, Sh. Prabodh Mahajan,  Shrideep Omchari,  M.L. Sekhri, Sh. T.N. Chatturvedi Ex-Governor Karnataka, General Secretary  R.S. Sharma, Secretaries Ravinder Kumar, Ravinder Talwar, Hony. Treasurer Mahesh Chopra, Directors . Satish Sharma,  J. Kackria,  Nisha Peshin,  J.P. Shoor,  S.K. Sharma, Registrar of DAV University  Satish Kapoor, Regional Directors Vijay Kumar, . P.P. Sharma,  K.B. Kaushal,  C.L. Kochhar, Principal  Rekha Kalia Bhardwaj,  B.B. Sharma, Jatinder Sharma, Raj Kumar Sharma,  Rashmi Vij, Raj Kumar Sehgal, Vinod Kumar, Anita Nanda were present.
Vote of thanks was given by Vice President, DAVCMC  Shrideep Omchari.  In this event, the industrialists of various prominent industries like Kalsi Metal Works, Victor Tools, Ambika Forgings, H.R. International, Atam Valves Inds. K.K. Inds., Beat All Sports Inds., Joloto Inds., NM Corporation, Kapson Inds., GNA Inds., Punj Ball Baring Inds., Friends Auto Inds., Vishal Tools, MBD Group, Citizen Cooperative Bank, Capital Bank of Jalandhar, M/s T.K. Steel Rolling Mills, M/s Punjab Switchgears Ltd., M/s M. Soni & Co., M/s Mefa Needles Ltd., M/s Khurana Steels Ltd., M/s Ludhiana Steel Ltd., M/s K.G. Exports, M/s Future City Developer Pvt. Ltd. M/s GSRADIS Group, M/s Cycle Parts & Allied Inds. of Ludhiana, Freedom Group of Inds., Appollo Shawls Ltd., Five Start Printing Machiner Co., Fine Switchgears Pvt. Ltd., Glyder Bush Bearing Mfg. from Amritsar, Tara Fitness Products Pvt. Ltd., Tara Nutricare Pvt. Ltd., Nanda Pipe Fitting Mfg. Co., New Ruby Hospital of Jalandhar etc. took keen interest.