DAV College nearing centenary celebrations
Author(s): Rajat KumarJalandhar, May 13, 2017: DAV College Jalandhar today entered into 100th Year, as in the past hundred years the college have been producing number of Alumni's who have really highlighted the name of the DAV College...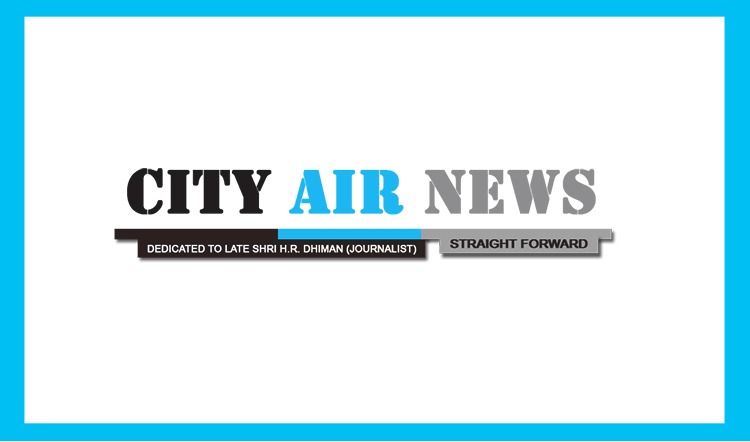 Jalandhar, May 13, 2017: DAV College Jalandhar today entered into 100th Year, as in the past hundred years the college have been producing number of Alumni's who have really highlighted the name of the DAV College Jalandhar City .
As the college is going to enter in its 100th year, it is now just a step away from its 100th year, whole of this we are going to celebrate with different functions.
Member Parliament Mr.Santokh Singh Chaudhary said DAV College Jalandhar had played a very important role in Indian education system. DAV is just not a name, it's a brand. The teachers of this college are just like candles that are enlightening the lives of their students. He announced grant of Rs 10 lakhs to the college On the words of the first principal of this college Principal Pandit Mehar Chand my father joined politics.
Mr. Raj Kamal Chaudhary, Divisional Commissioner, Jalandhar said that -DAV College Jalandhar is a place of inspiration for me. I have been awarded with gold medal as well as a unique designation here. And I personally give all the credits to DAV College Jalandhar for that.
The college who had even witnessed the war of partition has now entered its 100th year. "Tamaso Maa Jyotir Gamay" which means from darkness to light. By following India's great traditions and values DAV Jalandhar entered its 100 year with holy chants and holy flame or we can call hawan. Principal Dr SK Arora said that the college will complete its 100 years in the next year. Taking in mind the decisions for the future, during this 100th year college will put an offer for organizing Vedic Arya conference with this new teaching style and outsourcing will also be started. College will make a page of old Davians association on its website college will connect with the old students and will link with them for their support. We believe that with these thousands of old students of this college from all over the world will get connected with the college. In this time period with the help of past students special scholarship and introducing new features in the college. High tech research labs, new teaching equipments and many scholarship programs for the students are plans included in this.
On this auspicious day Seth Kundan Lal Aggarwal (President Managing Committee Jalandhar), Former Principal Dr BB Sharma, Principal Dr Sanjeev Sharma, Former Principal Subhash Sharma, Principal M L Aery, Principal SK Mahajan, Principal Ravi Sharma, Principal Yogesh Gambhir, Principal Saini, Principal Jagroop Singh, Principal Vijay Sharma, Principal Suman, Principal Ajay Sareen, Principal Rashmi Vij and many past students, teachers as well as the present faculty of DAV were present.
After the Hawan chief guest of the function Santokh Singh Chaudhary , Guest of Honour Shri Raj Kamal Chaudhary (Divisional Commissioner Jalandhar) as well as Principal Dr SK Arora tied 100 balloons together and left them into the sky and by this they started the 100th year of DAV College Jalandhar with this they also tied a message that " For DAV Jalandhar Sky is not the limit"
Chief guest Santokh Singh Chaudhary (Member of Parliament) described the 100th year logo " 100 years of shaping life's" which tells the story of 100 years of the college, the logo was made with beautiful colors, the colors which are the message of the success of the college.
College principal Dr S.K.Arora informed that the college is uploading an app for college students called "DAV APP" where students can get any information regarding college. Guest of honor Shri Raj Kumar Chaudhary said that this a revolutionary idea where students information will get information about both academic and co-curricular activites.The college wants to con-join this app with its library where students can get any knowledge present in this world. Students can also submit their assignments through this app and can also get dep't information through this app.
Principal SK Arora also stated that i have confidence in my college students they are goal oriented, hard working, determined and will do surely do good things in future. I pray to god that our college keep on serving the students in future too that also non-stop. We will keep on bringing new schemes for the 100th year and will do our best that for coming years and we will do our very best to make this 100th year of DAV "The Historic Year". I congratulate everyone for the 100 years of the college.
From the time DAV College was built has maintained the reputation of being the best educational institute of India. College tries its best to make its student an intellect, hard working and a very good citizen of the country. DAV college has become a role model for the country. For the 100years of this college we thank everyone who provided their services to the college.
Guest of Honor Shri Raj Kamal Chaudhary said that he was just a normal student but DAV College encouraged him to gain this designation. It was not like he was not studious but the college motivated him to do something big in his life. His teacher Valued sir helped him to become a University topper. He thanks DAV Jalandhar for making the man he is today. He gives his regards to all those people who served this college. Cheif Guest Shri Santok Singh Chaudhary (Member of Parliament) said that when ever someone will talk about top class education in India DAV College will be a part of the discussion. I will promise you all that I will convince the government to give DAV college tje status of Heritage institute and will make a model of parliament for the college. It is just pure luck that parents made me have admission in DAV College Jalandhar. It was the best thing of my life. DAV is just not a name it is a brand. It is an honor to be its alumni.