Daughter of ADC becomes judge
Passes the exam in just the first attempt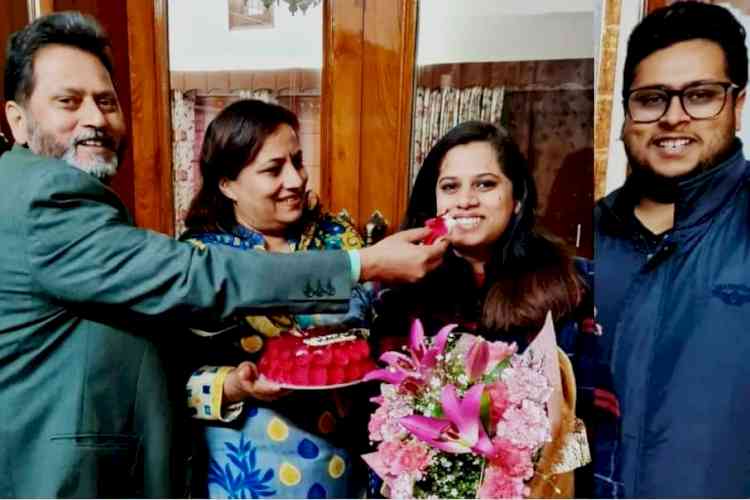 Ludhiana: Moksha Bains, daughter of Additional Deputy Commissioner and Municipal Corporation Commissioner, Moga, Mrs Anita Darshi has become a judge.  Moksha Bains, just 23 years old, has passed the Delhi Judicial Services Examination and has been selected as a Class 1 Metropolitan Magistrate.  
It is to be mentioned that Moksha Bains sat for this examination for the first time and due to his ability, success kissed her feet.  It may also be mentioned that Moksha's father Mr Chaman Bains has also retired from the PSPCL as SE, while Moksha Bains' grandfather Mr AR Darshi has also been SDM of Moga in 1970 and thus the third generation Moksha has been made great achievements while maintaining family traditions.
Anita Darshi said that her daughter Moksha had obtained her law degree from Panjab University Chandigarh in 2019 and decided to sit for the Delhi Judicial Services examination which would be held in just two months.  He said that although due to Corona the results of these examinations could be announced much later after a long wait this happiness was made possible by the grace of God.
The people are congratulating Additional Deputy Commissioner Madam Anita Darshi and the entire Bains family on this achievement of Moksha Bains.  She said that this achievement of Moksha would make every Punjabi feel proud and it was a great achievement for Punjab and Moksha would be a role model for the daughters of Punjab.