Current scenario of diabetes in India likely to worsen, expert
The current scenario of diabetes in India is likely to worsen in the coming decade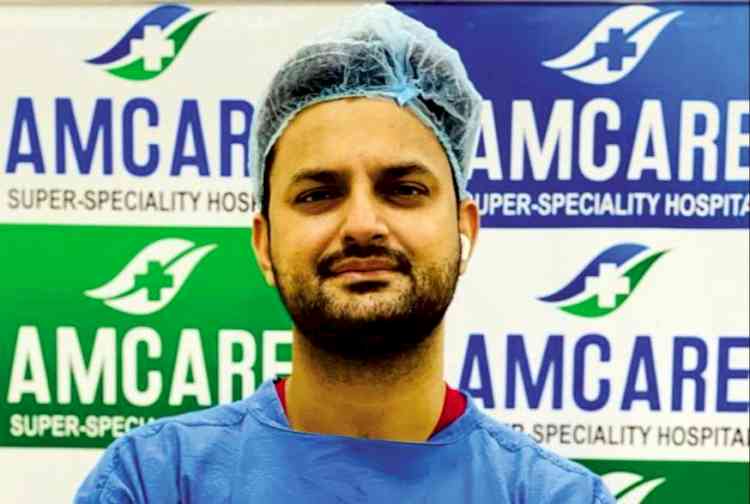 Dr. Vivek Sabharwal.


Chandigarh: "According to ICMR, India has emerged as a hub of diabetes. We have maximum number of diabetics in Punjab and tricity tops the number of diabetics as we have one in every 10 people suffering with it. Thus timely precautions are necessary to lower its risks."
 
Addressing a virtual session on Saturday, Dr. Vivek Sabharwal , internal medicine specialist & diabetologist at Amcare Hospital Zirakpur said that not all forms of diabetes stem from a person being overweight or leading an inactive lifestyle. In fact, some are present from childhood which is known as type 1 diabetes. This type of diabetes is insulin dependent. In that case artificial insulin is a must, he opined.
 
Dr. Vivek elaborated further that artificial insulin is same in structure as natural insulin, but when injected it takes longer time to absorb.
 
"Although insulin doesn't cure diabetes, it still saves millions of lives. A plan of care is necessary to start insulin therapy. Long term insulin can also cause a significant increase in weight, which in turn can increase insulin demand. Other than that, it also increases salt retention, thus high blood pressure with further increases cardiovascular risks."
 
The current scenario of diabetes in India is likely to worsen in the coming decade. Type 2 diabetes is most likely depends upon health and lifestyle, but mostly present at age above 45 years. The greatest numbers of people with diabetes are between 40 and 59 years of age, he remarked.
 
Speaking about insulin dependency be reversed, Dr Vivek said that in some persons it is possible. Loosing at-least 1-gram of fat from the pancreas can re-start normal insulin production. Once lifestyle changes are made and glucose levels are controlled people can take oral medication instead of multiple insulin injections to once daily. Also, careful monitoring and adjusting the dose of insulin from time to time is necessary because blood glucose levels are ever fluctuating, he asserted.