CT World School marks Janamashtmi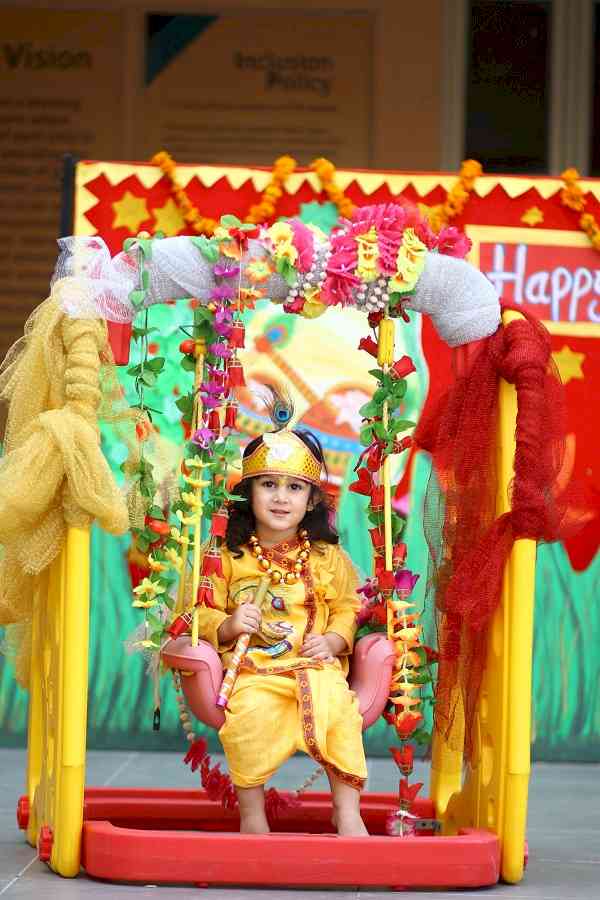 Jalandhar, August 30, 2021: The students of CT World School venerated the auspicious festival of Janamashtmi by garbing in colourful traditional outfits of the 'Gopis' and 'Krishna' and enchanted everyone with their charm and innocence. Little Krishna and Radha looked adorable in their colourful costumes and the entire kindergarten was transformed into a land of joy, mirth and celebration. 
The little children masquerading as Lord Krishna, Radha and little 'Gopis', enthralled the audience with their beautiful dances. A group of girls and boys were thrilled to break the 'Handis' on the feet tapping musical background. The audience too enjoyed the show. Later students were given sweets in their classrooms. 
This festival taught them to be friendly and also the value of sharing. Later everyone took turns to rock the baby Krishna to sleep in a beautifully decorated cradle.
Madhu Sharma, Principal CT World School congratulated everyone on the occasion and inspired them to follow the teachings of Lord Krishna.