CT World School marks festival of Lohri
The students and teachers sang songs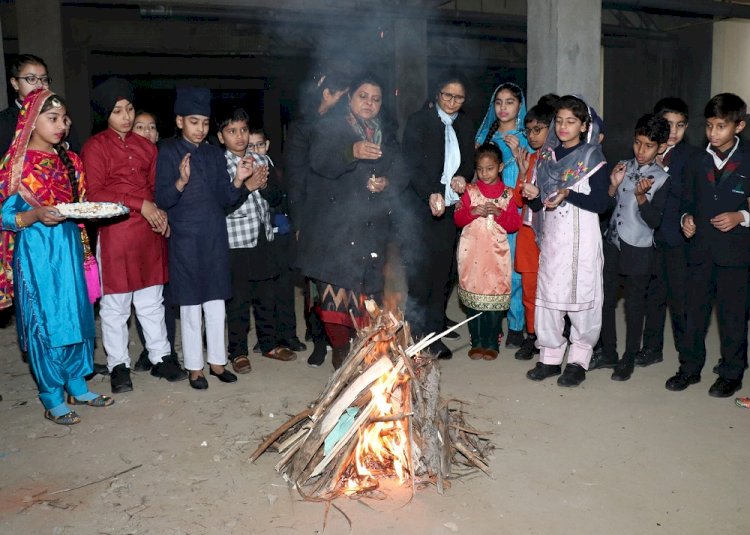 CT World School Principal Madhu Sharma along with students during Lohri celebration.
Jalandhar: CT World School commemorated the festival of Lohri with a lot of exuberance and fanfare. The mood on the campus was upbeat and the students were totally absorbed in the festive spirit of Lohri. The celebration kicked off with a special assembly highlighting the importance of the festival, which ushers in the cheerful spring season bidding adieu to the dull winter.
The students and teachers sang songs immersed in rich cultural folklore of Punjab. Principal Madhu Sharma along with all other educators worshipped 'Dhooni' and prayed for the well-being of everyone.
Students of kindergarten and primary section were attired in traditional dresses and were totally absorbed in the festive spirit of Lohri. Students also prepared various craft items associated to Lohri and decorated their classrooms.
Madhu Sharma, Principal CT World School appreciated the efforts of the students and educators and remarked that the people residing in Punjab attach a great significance to Lohri as this festival prompts people to be thankful for God's provisions and to celebrate his creations.  She also greeted the students and encouraged them to value their cultural heritage.