CT University's Law students perform as Para-Legal Volunteers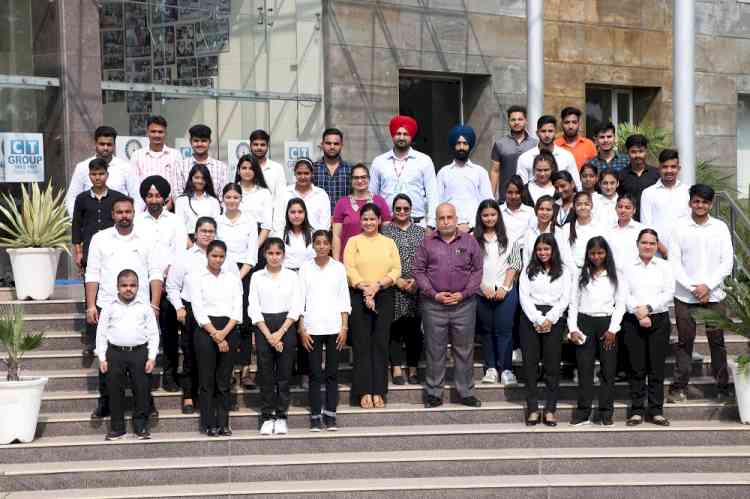 Ludhiana, October 5 2021: CT University's 38 students from School of Law got selected as Para-Legal volunteers (PLVs) under the PAN India awareness and outreach programs which have been organized by The District legal services authority Ludhiana. Under this program, students will be regularly going to different blocks in Ludhiana District and to remote villages to aware the people about their rights and to give them assurance to ascend their bar from survival to life by knowing their rights and duties.
Elaborating further Dr Simranjeet Kaur Gill, Principal School of Law, explained, "Students are meeting the villagers and updating them about recent legal amendments and their fundamental rights with the knowledge of brick strong enforcement system under Article 226 and 32 of Indian Constitution. Students are working as Para legal volunteers and in lieu of that, they have also met CJM Ludhiana. It will be a celestial exposure for students in legal field with which they will be able to fulfil their dreams as professional and to uplift their resume."
Middle class citizens of this country have always been on a verge of basics in their life and under this gazebo they have forgot to get awareness about their rights and duties, for which these PLVs will stand as a boon.
Dr Harsh Sadawarti, Vice Chancellor CTU congratulated the students and wished them luck.