CT University holds a workshop on film making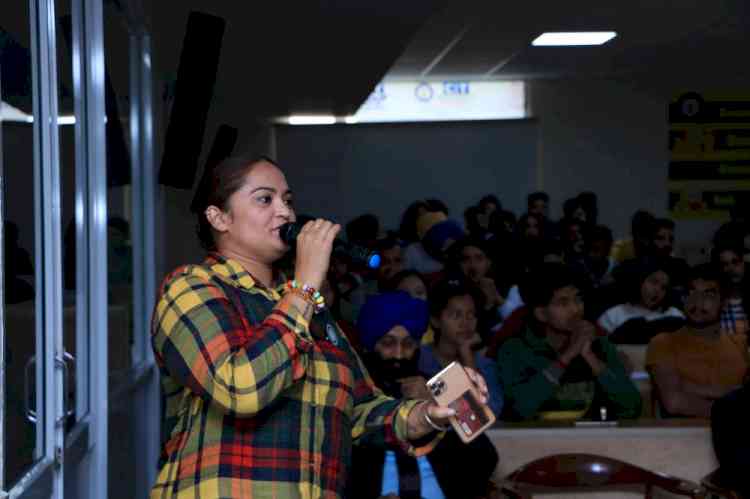 Ludhiana, November 25, 2021: School of Humanities and School of Design and Innovation, CT University organised a workshop based on Film Making by expert Vikram Thori, Punjabi Filmmaker.
He is an Indian Director who made his debut in 2017 with the Punjabi sports action drama Rocky Mental, which he also wrote the dialogues of and also made Thana Sadar in 2021.
While addressing the students he said, "In curriculum, one learns the basics but the real test is in the field. The shoot is one major task but the editing is another. A person set to have a mentality that shoots is done and the errors can be justified while editing. No, a big no because you got to be right at first go of yours. Make everything best as you want in the first step. In the field, nobody will teach, you will be learning yourself. Creativity and hardworking attitude shall make you gain more."
Thanking the guest, Dr Pravin Kumar, Head, School of Humanities said, "Such seminars which involve speakers direct from the field are much learning and helpful for students. Filmmaking is gaining popularity these days. I hope students have a focused vision to become a Director."