CT Public School bids Sayonara to Class XII students
Sarabjeet Singh and Padma Ladol wins Mr and Miss CTPS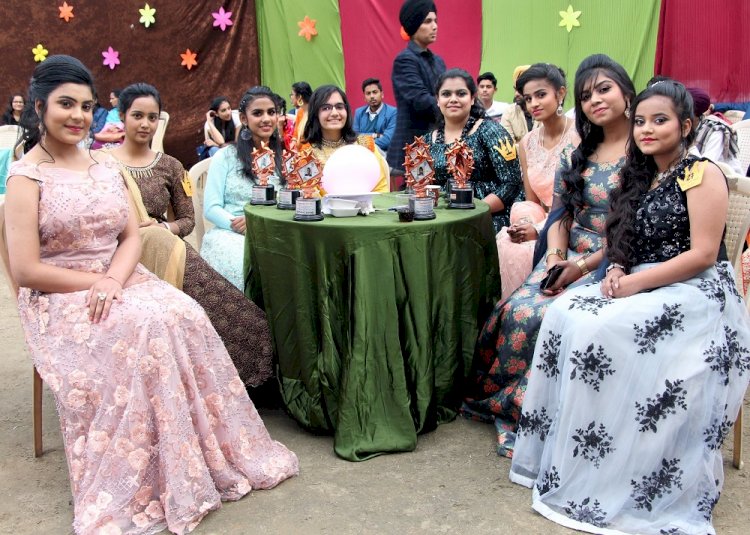 A PHP Error was encountered
Severity: Notice
Message: Undefined variable: adscodetext
Filename: post/post.php
Line Number: 152
Backtrace:
File: /www/wwwroot/cityairnews.com/application/views/post/post.php
Line: 152
Function: _error_handler
File: /www/wwwroot/cityairnews.com/application/controllers/Home_controller.php
Line: 3419
Function: view
File: /www/wwwroot/cityairnews.com/application/controllers/Home_controller.php
Line: 264
Function: post
File: /www/wwwroot/cityairnews.com/index.php
Line: 319
Function: require_once
Jalandhar: CT Public School bid a warm and tearful goodbye to the outgoing class XII students. The Chief Guest on the occasion was Charanjit Singh Channi, Chairman, CT Group and Tanika Singh.
The programme commenced with a welcome of grade XII students. The campus of CT Public School was decorated with balloons and flowers as the fiesta was devoted to their years sojourned together. The students of grade XI regaled their seniors with a masquerade of tapping numbers, games and laughter as the hosts enchanted the audience with the showcasing of their vast repository skills. The Head Girl, Ritika Arora, shared her thoughts about her Alma Mater. Hritik Kumar, a XII student recited a poem about his phases in school. Many other students also shared their memories of their school journey.
The pick of the day was a beauty pageant whereby the outgoing class set the stage ablaze with a ramp walk and self introduction round. Sarabjeet Singh walked away with Mr. CTPS title while Padma Ladol was crowned as Miss CTPS. Apart from these titles, Paramjot Singh was chosen as Mr. Handsome while Shivdeep Sharma was chosen as Mr. Stylish. Ridham Arora and Shashank Berry were ennobled with Mr. Majestic and Mr. Charismatic titles respectively.
Among the girls, Gunveer Kaur was adorned with the Ms. Beautiful title while Ms. Charming and Ms. Gracious were Anmol and Ganeev Kaur respectively. The Best Attire title was awarded to Ritika Arora.
The outgoing class dedicated songs to their teachers and presented gifts to them.
Daljeet Singh, Principal, gave a valedictory message and prayed for their success in future ventures. Vice Principal Sukhdeep Kaur blessed the outgoing class for their forthcoming Board exams.
CT Group Chairman Charanjit S Channi congratulated all the winners and wished them luck for their future endeavors.