CT Group North Campus Director discusses emerging trends in management in webinar
CT Group Managing Director Manbir Singh said that such webinars that discuss about future are quite significant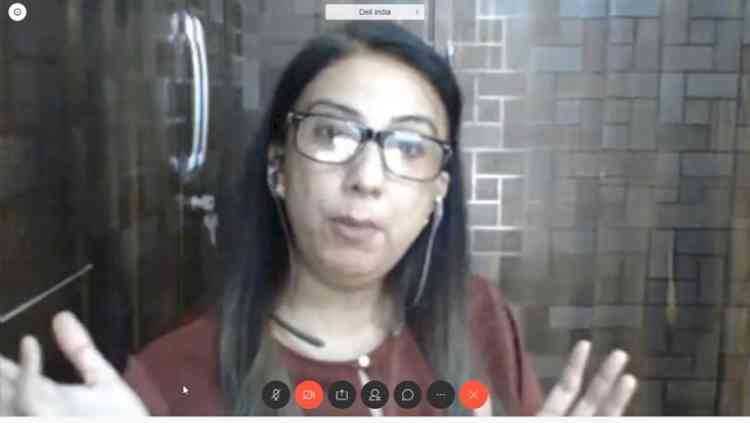 Dr. Jasdeep Kaur Dhami.
Jalandhar: CT Group North Campus (Maqsudan)'s Campus Director Dr. Jasdeep Kaur Dhami discussed emerging trends in Management in a National webinar organised by International Journal of Advance Study and Research Work in association with Smt. K.G Mittal college of Arts and Commerce, Mumbai.
Besides Dr. Dhami, the webinar was graced by 1000 participants including other key speaker Dr. R Moses Daniel, Professor at Nehru College of Management.
Discussing about the trends in Management, Dr. Jasdeep Kaur Dhami explained various functions of Management with help of working efficiency of a mother. She said, "Even in the period of lockdown, all mothers are doing their level best to deal with the current situation. We shall focus on the working of Management, where 'surviving against odds' becomes the new norm. The overall economic impact of the outbreak will surpass functions for years to come. The current situation may encourage the Gig Economy that will encourage companies to shift from permanent employment towards more contractual workers."
Webinar also concentrated on total quality management where the role of central and state government while tackling the situation of pandemic was discussed. In the earlier times when some epidemics occurred, the main aim of the rulers was to take care only the elites or people belong to royal families. But now days as in case of total quality management the importance is given to customer not on the product.  The webinar also focused on the risk management and crisis management.
Dr Dhami further explained that major difference between risk management means looking for ways to minimize risks where as crisis management involves figuring out the best way to respond when an incident does occur.
CT Group Managing Director Manbir Singh said that such webinars that discuss about future are quite significant as it can throw light on the near future times.