Covid restrictions extended upto December 15 in SBS Nagar District
Civil and Police Officials asked to ensure strict compliance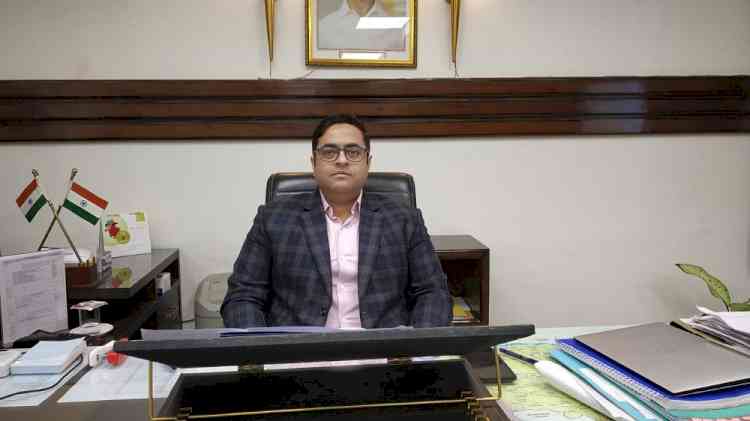 DC Vishesh Sarangal.
Nawanshahr, December 1, 2021: The District Magistrate, Vishesh Sarangal, keeping in view the larger public interest in wake of the growing threat of the pandemic COVID-19, has extended the earlier imposed restrictions till December 15.
He has asked the civil and police officials to ensure strict compliance of the National Directives for COVID 19 Management guidelines, Standard Operating Procedure (SOP) and advisories issued by MHA / State government on COVID appropriate behaviour including social distancing norms of minimum 6 Feet distance (2 gaj ki doori), regulating crowds in market places, public transport and imposition of penalties prescribed for violation of COVID appropriate behaviour like wearing of face masks and spitting in public places.