Covid-19: With efforts of MP Dr Amar Singh, devotees stuck near Indore see ray of hope
More than 80 devotees had requested Dr Amar Singh for help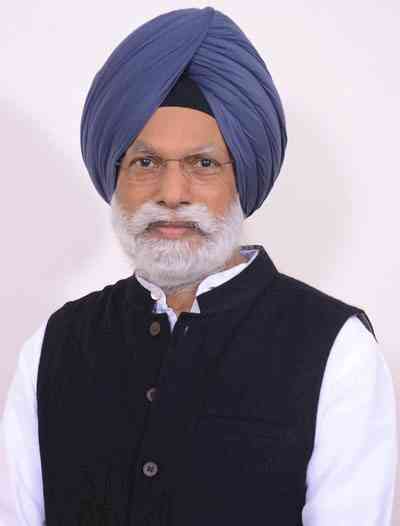 Fatehgarh Sahib MP Dr Amar Singh.
Ludhiana: Due to the lockdown, several devotees who had gone to pay obeisance at Shri Hazoor Sahib, got stuck at different places while on their journey back home. Around 80 such devotees were stuck near Indore (Madhya Pradesh) for the last several days, and now with the efforts of Fatehgarh Sahib MP Dr Amar Singh, they can finally return back home.
    While providing information, Dr Amar Singh informed that on their journey back home from Shri Hazoor Sahib, around 80 devotees who basically hailed from Fatehgarh Sahib constituency, got stuck near Indore and the administration had arranged for their stay at different places. He informed that these 80 devotees comprised of children, women, some patients and senior citizens, who were facing problems for the last few days.
    When these devotees contacted Dr Amar Singh, he immediately spoke to Mr Iqbal Singh Bains, Chief Secretary, Madhya Pradesh, that paved way for their journey back home. Dr Amar Singh has appealed to all Punjabis stuck anywhere in the country due to ongoing lockdown to immediately contact the Punjab government, so that efforts can be made for their safe return. He also urged the residents to stay indoors and follow all directions issued by the Punjab government.