Covid-19 pandemic- Administration to install special foot operating handwashing kiosk in grain markets
The wheat procurement season will kick-start on April 10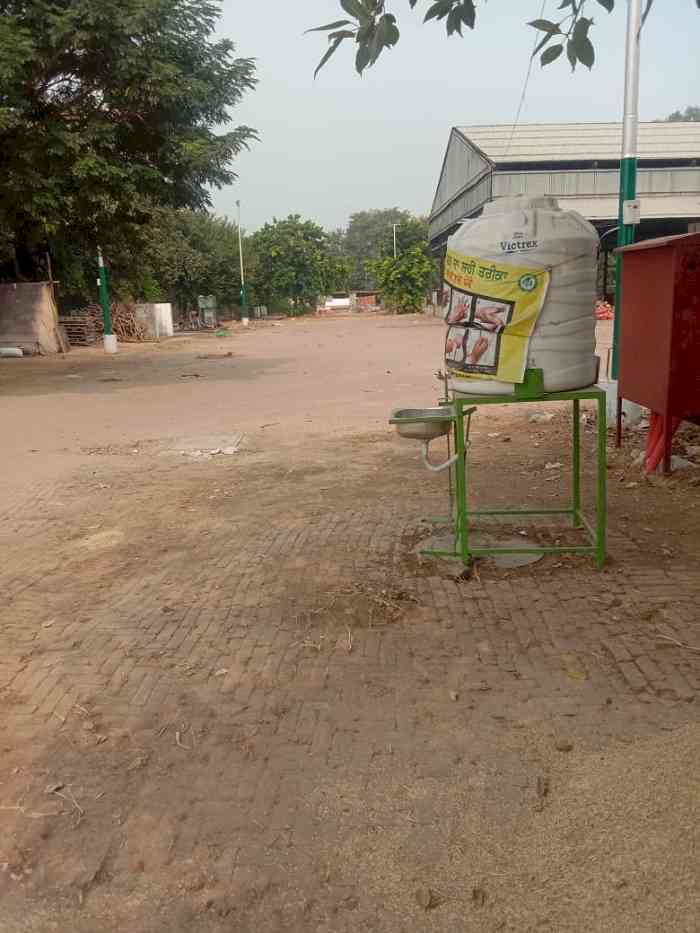 Ludhiana: In a protective measure to ensure farmers, labourers and others strictly adhere to the medical protocol of washing hands frequently during wheat procurement operations, the district administration would install special foot operating handwashing kiosks in the grain markets to keep Covid-19 at bay.
Disclosing further details in this regard, Deputy Commissioner Varinder Kumar Sharma said that the wheat procurement season would kick-start on April 10, and all-out efforts are being made to keep the grain markets free of the Covid-19 as same as in the last year.
He added that these kiosks to be installed in all yards of the 13 market committees of the district. He said that these kiosks have two separate pedals attached with them to dispense hand wash and water separately.
Sharma said that this specially designed kiosk would help to wash the hands without touching the taps. 
He said that due to the COVID-19 pandemic, it is mandatory to practice handwashing regularly to prevent the Coronavirus and these kiosks would facilitate the farmers, labourers, commission agents, and others to adhere to the protocol.
He said that there are two pedals attached to the kiosk one for the dispensing water and the second for the hand wash.
Deputy Commissioner said that the kiosks would also save the water as one needs to keep the foot on the pedal to get the water and when he releases the foot, the water will stop.
Deputy District Mandi Officer Bir Inder Singh Sidhu said that these kiosks are being installed in all principal and sub-yards of the district. He said that the teams of the Punjab Mandi Board have been ensuring the farmers, labourers, and others wash their hands frequently.
He said that the Mandi secretaries and supervisors have been directed to ensure there would not any shortage of water and hand wash in the kiosks.
Singh told that the teams of the Mandi Board also ensuring all the farmers, labourers, and others wear masks and maintain social distancing to prevent the COVID-19 pandemic.