Covid 19: DC orders all steps to ensure regular supply of essential commodities and services amid covid-19 restrictions 
Detailed guidelines issued for services and establishment permitted to remain open with covid-19 cautionary measures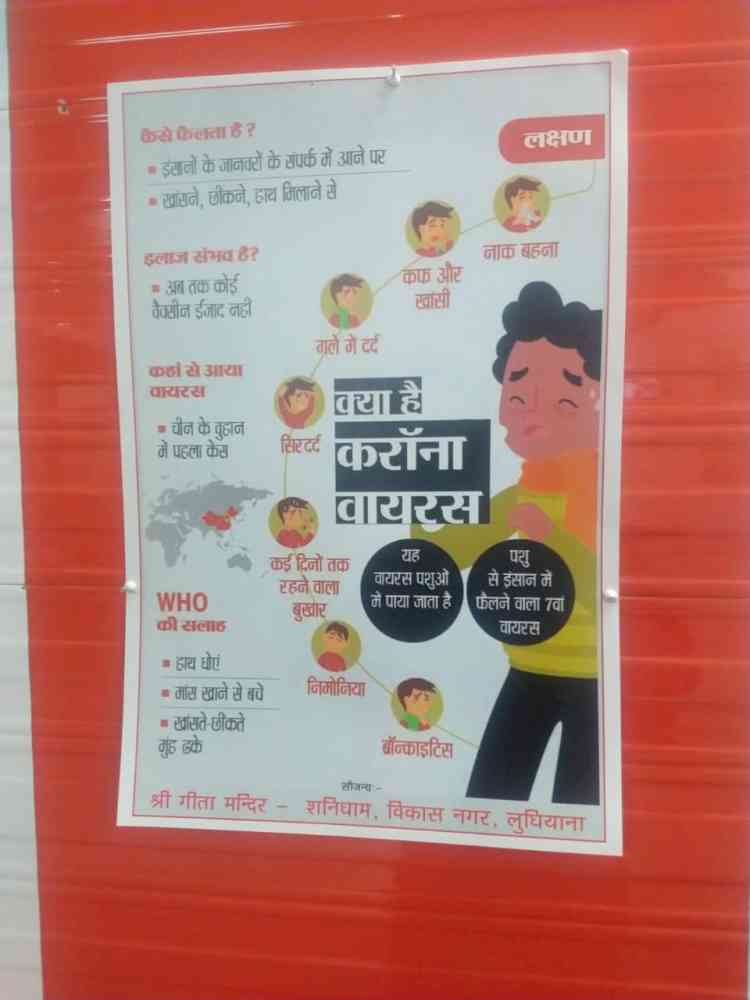 A symbolic photograph.
Ludhiana: Deputy Commissioner Mr Pradeep Kumar Agrawal today informed that as per the directions of the Punjab government, concerned departments have been directed to take all possible steps to ensure uninterrupted and regular supply of essential commodities and services at the doorstep of the people in the district so that the people do not suffer any hardships in view of the lockdown clamped in the light of the COVID-19 crisis.
He informed that the guidelines clarify that to ensure sufficient and continuous supply of essential, commodities and services, the concerned establishments, including retail, wholesale, mandi warehousing and manufacturing, must be kept open only for home delivery. The supply of all foods and beverages, including fresh foods, fruits, vegetables eggs, poultry, meats etc, eateries, bakeries, food preparation, general stores, groceries, kiryana shops, pansaris etc., E-commerce, digital delivery, home delivery etc., LPG, Coal, Firewood and other fuels, would be ensured to the people in a seamless manner. 
Establishments of retail, wholesale, warehousing, manufacturing etc. of medicines shall also remain open, besides chemists, doctors, hospitals (including OPDs), drug de-addiction centres, rehabilitation centres, nursing homes, AYUSH practitioners, diagnostic laboratories etc, as per the detailed guidelines. 
Besides, animal feed, poultry feed, veterinary medicines, veterinary hospitals, milk plants etc would remain functional. Similarly, seeds, pesticides, Insecticides, fertilisers, agriculture supplies, agriculture implements, harvester combines etc would also be made available amid COVID-19 restrictions. 
Apart from these, Banks, ATMs, Cash Vans, Cash delivery, payment of wages by employers to workers shall not be interrupted, and supply of packaging, packing material, plastic bags, etc would also continue, as per the guidelines. The supply of Petroleum products would be made available and petrol pumps would also remain open. 
To ensure the uninterrupted movement of goods across Punjab and to/from other states, all warehouses, godowns, cold stores, controlled atmosphere stores and all goods vehicles, including trucks, tempos etc. would be allowed to operate at all times.
Mr Agrawal said that however, all establishments that are permitted to remain open/operational shall strictly comply with the instructions issued from time to time by the Department of Health and Family Welfare with regard to precautionary measures, including social distancing, to prevent the spread of COVID-19.