Punjab all set to enhance cotton cultivation area from 9.7 lakh acres to 12.5 lakh acres in 2020 under crop diversification  
21.5 Lakh packets of bt cotton seed already procured for timely sowing of cotton-Viswajeet Khanna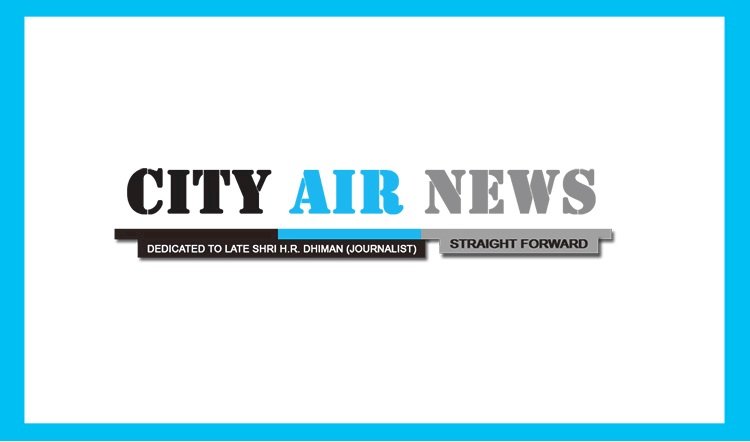 Chandigarh: On the directives of the Chief Minister Captain Amarinder Singh, the Agriculture Department has made elaborate arrangements to provide adequate inputs and adequate BT Cotton seeds under the State Government's ambitious plan of crop diversification thereby enhancing the area under cotton cultivation from 9.7 lakh acres to 12.5 lakh acres in 2020. 
Disclosing this here today, Additional Chief Secretary Development Viswajeet Khanna said that cotton is the second largest traditional kharif crop in southwestern districts of Punjab and is a highly sensitive cash crop as its trend changes from time to time. Therefore, the Department of a Agriculture has chalked out a comprehensive strategy to switch the area from Paddy to Maize and Cotton cultivation as a part of crop diversification programme in a phased manner. 
Pertinently, 6.62 lakh acres was brought under cotton cultivation during 2018, followed by 9.7 lakh acres in 2019. Subsequently, the Agriculture Department has now further planned to enhance the area under cotton cultivation from 9.7 lakh acres to 12.5 lakh acres.
Divulging the preparedness plan for the ensuing season of sowing of cotton, Viswajeet Khanna said that the department had put all arrangements in place to achieve the desired goals and the state has managed to provide 21.5 lakh packets of bt cotton seed from the country's reputed seed producing companies.
He said that Agriculture Department had already started a vigorous campaign to remove weeds (host plants of white fly) from vacant plots, roadside, open grounds with the help of line departments. All the Chief Agriculture officers (CAOs) have been directed to complete this task in a mission mode. Apart from this, the 
CAOs cum nodal officers have also been instructed to coordinate with canal/drainage authorities for cleaning the canals/drains well in time for smooth supply of canal water to reach upto end points for ensuring smooth sowing of cotton. 
The ACS further stated that all the CAOs and staff had been asked to keep strict vigil on the smuggling of unauthorized fake seed into the state which attracts sucking pests resulting in colossal damage to the crop. Likewise, the Horticulture Department has also been  asked to take plant protection measures on fruit and vegetable crops, which are host to White flies.
Khanna also said that the Director Agriculture Sutantar Kumar Airi has been tasked to ensure regular visits to the cotton belt along with concerned CAOs and field staff to ensure that cotton growers do not face any sort of hardship during sowing of cotton.
The ACS also mentioned that in the wake of curfew/lockdown due to COVID-19, the Agriculture Department had promptly swung into action to prepare a detailed plan for timely arrangements of inputs like BT cotton seed and fertilisers. The department has also coordinated with the Cotton Corporation of India(CCI) to buy last season's remaining cotton produce from farmers at the assured  MSP and for this 19 markets in the cotton belt have already been made operational. The CCI has also assured its support for purchase of Cotton during next season.
The GoI notified the BT Cotton rates for the year 2020 in last week of March and Agriculture department gave permission to 27 companies to sell BT Cotton seed varieties duly recommended by PAU Ludhiana immediately to companies and also instructed district level agriculture officers to receive online additional quantity of seeds as per the demand in their respective districts. 
Khanna further said that since all the renowned seed producing companies of South India, which produce BT Cotton seed have been contacted online for supply of 25 Lac Packets of Bt Cotton seed supply in the Punjab.
All major seed companies have their buffer Godowns at Bathinda as a central rail point. A day to day online contact with companies through District Magistrate and  CAOs was made for smooth supply of Bt Cotton seed to companies buffer Godowns and further supply to the seed dealers. Resultantly, the state has managed to receive 21 lac packets of BT Cotton seed and rest of seed is under transit or reserved by companies in the buffers of Haryana/Rajasthan. Out of 21 lac packets ,12.75 lac packets have been transported to dealer points and out of which seed dealers have delivered 3.25 lac packets to the farmers as home delivery as per advisory amid COVID-19.
It may be recalled that the Niti Ayog had defined Sustainable Development Goals (SDGs). In a bid to achieve the targets of increase in production, removing poverty and conserving natural resources/climate change the major indicator of the department of Agriculture and farmers welfare is the crop diversification, which is already underway.