Corridor for Defence industry should be set up in Ludhiana and Fatehgarh Sahib districts: MP Dr Amar Singh
Says Shri Fatehgarh Sahib constituency has ideal conditions for setting up heavy defence manufacturing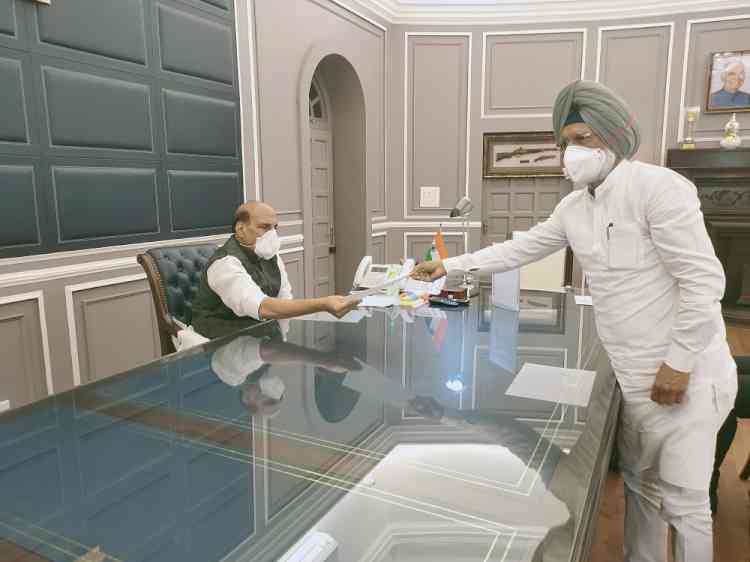 Raikot (Ludhiana): Member of Parliament from Shri Fatehgarh Sahib constituency, Dr Amar Singh met Defence Minister Shri Rajnath Singh and requested him to consider setting up defence manufacturing industry corridor in Ludhiana and Shri Fatehgarh Sahib districts. 
Dr Amar Singh briefed the minister that Shri Fatehgarh Sahib constituency has ideal conditions for setting up heavy defence manufacturing. Mandi Gobindgarh is a hub of steel industry in North India, Khanna is a hub of cattle feed industry in Punjab while Sahnewal is centre of Ludhiana MSME  industry. He told the Union minister that if one such corridor is set up in the area, it would not only boost industrial activity in area, but would also generate employment for thousands of youth. 
While welcoming this proposal, the Union Minister assured Dr Amar Singh the department would look into the demand sympathetically.