Cops examined for their health at nakas
Dr. Prabhsimar informed cops on dos' and don'ts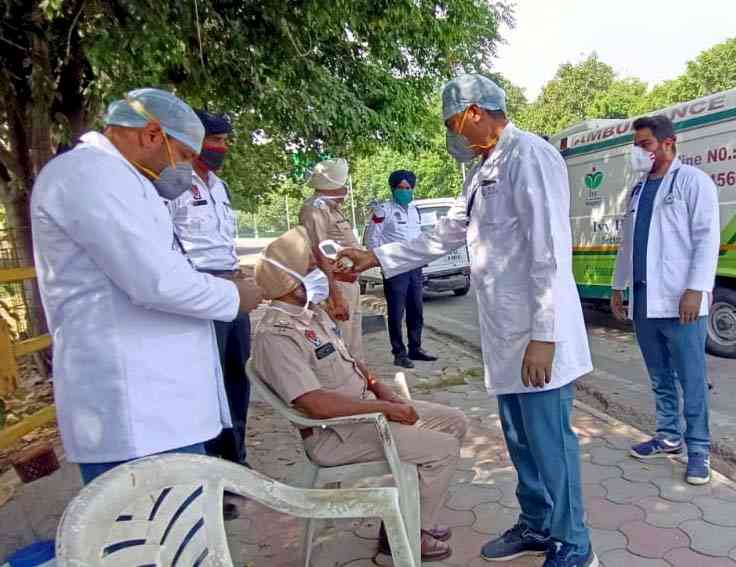 Mohali: A medical team of Ivy Hospital, Mohali including a doctor and para-medical staff reached at various nakas in city on Thursday and examined the personnel for their body temperature, BP and blood sugar. Around 100 personnel were examined by team
 
During occasion, Dr. Prabhsimar informed cops on dos' and don'ts to keep coronavirus at bay while performing their duty.
 
The team also distributed masks, sanitizers and juice tetra packs to police personnel.