Content is King - Jonita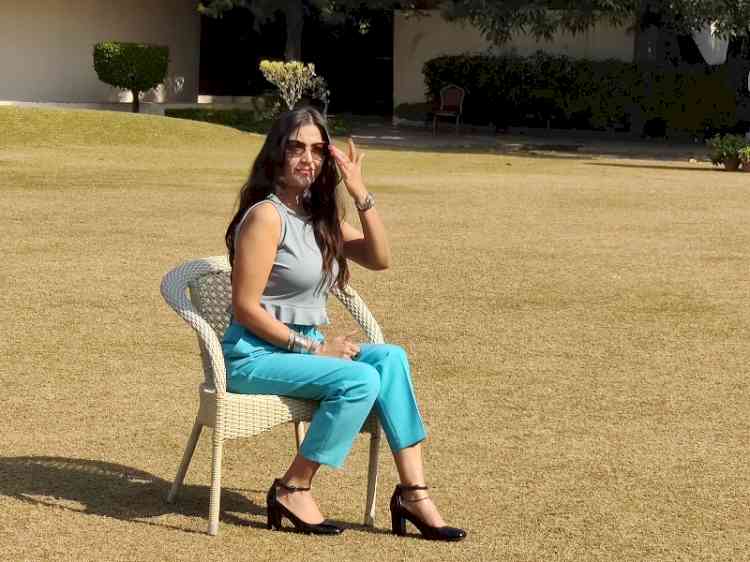 Chandigarh, November 25, 2021: The evergreen songs are always listened to but the songs that reach the soul and whose content is lively are also remembered for a long time, something similar is in *Rooh Da Hani* sung by Jasbir Jassi and picturized on Jonita Doda, Rooh Da Haani is a romantic and positive vibes rich song that is being liked a lot, even today's youth love songs that connect with the heart. Today's youth love such songs which touch the depths of their  heart. She is passionate about positivity, Jonita was in Chandigarh today and during her tour she talked about her song as well as her platform Chandigarh Fashion Week Runway to closet which is the dream project of Jonita and Harsh Deep Doda Founders sister brothers duo in which around 15 to 20 designers  have already joined, this platform will also have fashion events on a large scale, through this platform, new designers who do not get a big platform, they can also connect with the general public with customers from all over the world. Can connect with designer apparel lovers from all over world.
Jonita said that everyone wants to wear designer clothes, but their price is so high that they are beyond the reach of common people, so in Chandigarh Fashion Week, we directly brought the manufacturer and the end user directly on one platform. We have brought this set up to eliminate the cost of the middle man, so you can get top class designer clothes at about one third the cost, so nowadays it is the wedding season, so we have focused a lot on wedding dresses and every year we will organise big event under umbrella of  Chandigarh Fashion Week. In which all the local designers will get a huge platform that too absolutely free, designers  just have to register on Chandigarh Fashion Week.com Runway to Closet ... and connect with the world.