Consortium of Industrial Associations strongly opposed raids on industry by PSPCL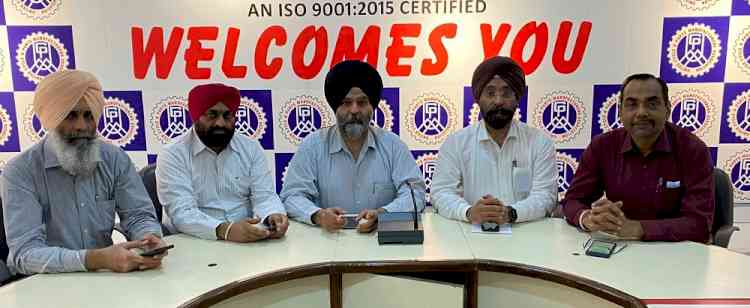 Ludhiana, November 9, 2021: It has been observed that the various teams of PSPCL have been conducting raids on Electroplating Industrial Units along with the induction heat treatment industry regarding Power Intensive Units (PIU).  The Consortium of Industrial Associations has demanded the extension in the last date to regularize the Power Intensive Unit Load on Electrolytes Processing Units, at least till 31.03.2022; imposing raids and imposing the PIUs is totally unjustified for the Small electroplating processing industry, it will put the direct burden on the industry. 
The Consortium of Industrial Associations comprising Mr. Gurmeet Singh Kular President FICO, Mr. Manjinder Singh Sachdeva President BRADO, Mr. Rajeev Jain President Laghu Udyog Bharti, Mr. Charanjit Singh Vishwakarma President Federation of MSME Manufacturers, Mr. Satnam Singh Makkar President Dhandari Industrial Welfare Association; strongly opposed the raids being carried out on the industry and requested demanded the extension in last dates to regularize the PIU Loads. Industry in Punjab is already being supplied with electricity at the most expensive prices when compared to the neighbouring states. This will further increase the problem of the already struggling industry due to Corona Pandemic.