Congress national secretary made his house Covid Centre In Dharamsala
He suggestions that the state government should install CCTV cameras inside the Covid centers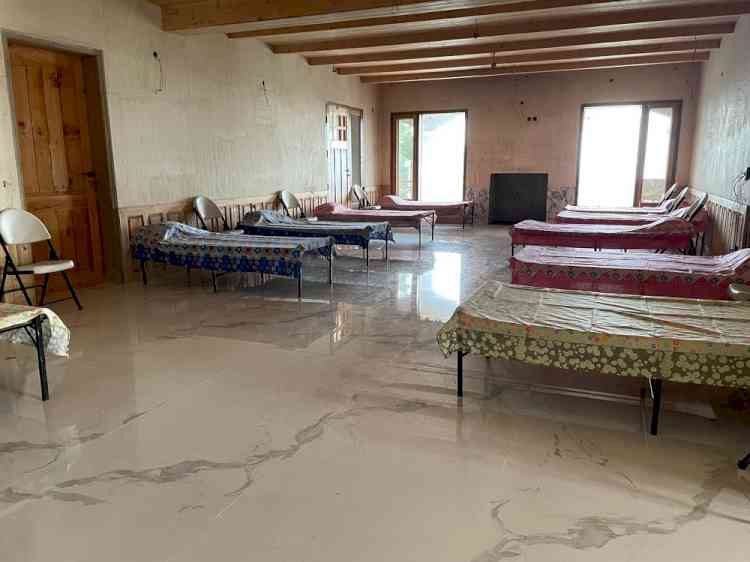 Sudhir Sharma issued the photographs  of his house made as Covid Care Centre.
Dharamsala: In a press release issued today, National Secretary Congress and former Minister of Himachal,  Sudhir Sharma , "due to the Carona epidemic in the country today, the circumstances have assumed a formidable shape and our state is also not untouched by it.
In the hour of this crisis, all of us will have to stand by each other and help the people affected by the epidemic as much as possible.The situation has gone out of control  of the government."
Sharma said , "I have already offered to give my residence to the government to run a Covid Care Center or Isolation Center, but due to the terms and  conditions of administration and the Covid Protocol, this has not been possible til now. We have prepared the centre  at our level so that it could be used as an isolation center for people who do not have other available facilities."
He said that In addition to it  a 24/7 ambulance service and helpline service have also been made available and the  food vans and any other assistance for the food for  the quarantine people who cannot make their meals in their homes.
Sharma  made suggestions that the state government should install CCTV cameras inside the Covid centers and broadcast them 24 hours so that their family members accompanying the Carona patients can see for themselves what the conditions are inside.
He added that The government should also make it clear that people who are isolated in their homes or who are under quarantine, could be provided the oxygen, if required.