Congress misleading public on Gaggal Airport expansion: Rakesh
Says, development is always beneficial for the public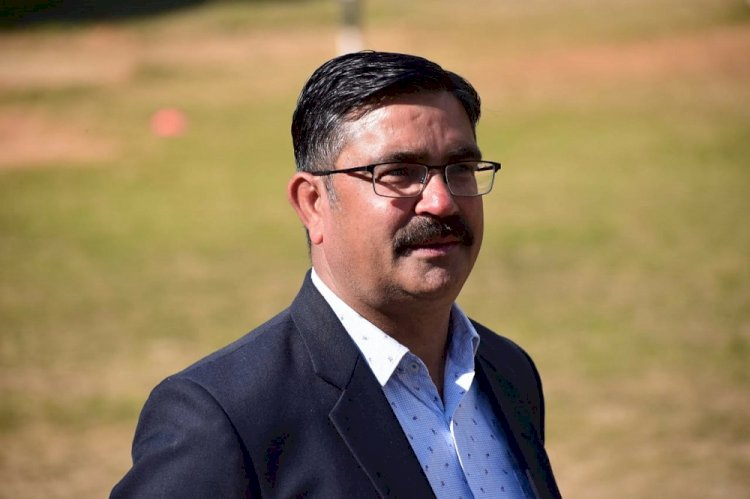 BJP co-media in-charge Rakesh Sharma.
Dharamshala: BJP co-media in-charge Rakesh Sharma has said that due to the expansion of Gaggal airport of Dharmshala, it will benefit the state along with the adjoining areas of airport and it would become Himachal's biggest lifeline. He said, "So far only small planes are operating at Gaggal Airport but after its expansion, international level air services will also start here and the Indian Air Force will also benefit from this airstrip for the security of the country."
Talking to this correspondent Rakesh Sharma said that it is the dream of BJP government to make Gaggal Airport, an international airport and Chief Minister Jairam Thakur is serious about its expansion. State government has recognized that there is a lot of tourism potential in Dharamshala and its surrounding areas of Kangra District and Tourism is the major industry of Himachal."
He said that the proposed length of Airport runway would be 3010 meters. The width of the Airport shall be 190 meters to both sides of runway. He said that the central government will bear the cost of its expansion.
He said, "The expansion of the airport is very important from the point of view of tourism because after the expansion of this Airport, there will be a saving in the time of passengers, as well as the cost of air travel will also reduce significantly. With the increase in the number of air travellers, the number of tourists coming here will increase, which will also provide employment opportunities to the unemployed youth of the state."
He said that Kangra MLA Pawan Kajal and some other Congress leaders are misleading the concerned people to gain their political mileage.  Whereas Chief Minister Jairam Thakur have already cleared that those who will be affected by the expansion of Airport, shall be compensated accordingly.
Rakesh said that development is necessary with time and any development is always beneficial for the public.