Congress demands judicial enquiry in health scam
Submits memorandum Himachal Governor through DM Kangra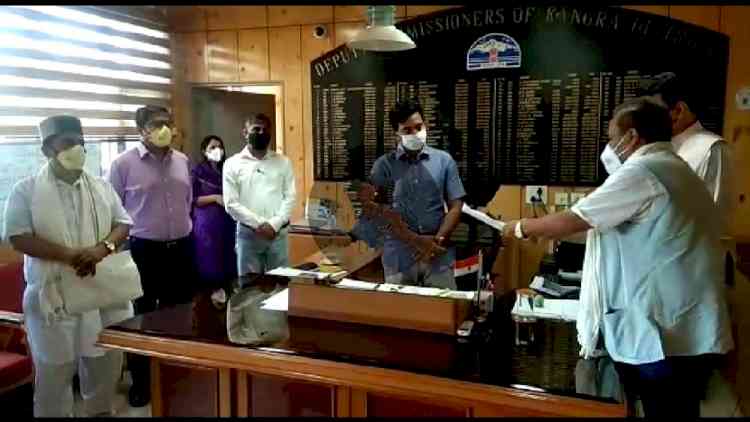 Dharamshala: Kangra district Congress president and former MLA Ajay Mahajan, National Secretary Sudhir Sharma, MLA Kangra Pawan Kajal, MLA Palampur Ashish Butail, State Congress General Secretary Kewal Singh Pathania] and District Treasurer Karan Pathania have submitted a memorandum  on Friday to the Governor of HP through District Magistrate Kangra at Dharamshala requesting the Governor for the  judicial inquiry in the so called health official scam of the state.
State General Secretary Kewal Singh Pathania said that the people of the country are facing a crisis in the shape of epidemic Corona Virus, on the other hand, a scandal has been exposed in the Health Department under the nose of the state government.
He said, "Considering this scam, there is a big question mark behind the resignation of the BJP state president.  Why the state president only had to resign when the head of the government did not take responsibility on him. It shows that somewhere there are strings of scams that are associated with BJP leaders."
Pathania said that the government must also investigate whatever has been procured in the Health Department for the last two and a half years for its transparency.
Pathania said that the state government should inspect the damage caused to the crops of potato, mango, litchi due to heavy storm and pay the compensation to the farmers of the state. He added that the electricity bills of the middle class and poor people in the state should also be waived off, so that these sections of the public feel relieved.