Cong slams BJP for concealing Covid cess's expenditure details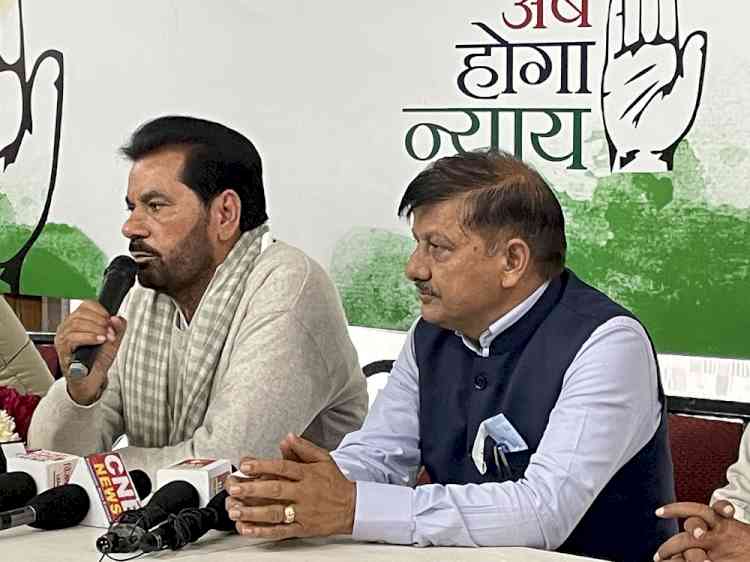 Demands Rs.4 lakh as compensation for Covid deaths, also slams administration in concealing data of covid deaths in city
Chandigarh, December 11, 2021: Chandigarh Congress slammed BJP led Municipal Corporation for not disclosing the details of expenditure made out of Covid Cess collected to the tune of Rs. 40 crores which shows that the Covid Cess collected from residents by MC Chandigarh has gone down the drain, just as the huge funds collected for the PM CARES fund went into drain.
Chandigarh Congress president, Subhash Chawla said that as per Disaster Management Act, 2005, every family whose member died due to disaster is entitled for ex-gratia compensation of Rs 4 lakh. Since COVID-19 has been declared as a disaster, every family whose member dies due to disaster is entitled for ex-gratia compensation of Rs 4 lakh. Despite the fact that in the month of June 2021, during the resumed hearing in the matter before the Supreme Court, BJP led government has conveyed that these issues raised in the pleas, seeking directions for compensation of Rs.4,00,000 to the families of those who have died of COVID-19, are genuine and are being attended to, but till today the BJP led government has did nothing to grant the compensation to their kins, he said.
Subhash Chawla demanded that all the kins of those who died of Covid-19 complications, should be given compensation of Rs.4,00,000 immediately.
The Chandigarh Congress also slammed the Chandigarh Health Department for misleading the people of Chandigarh by showing wrong figures of Covid deaths under pressure of BJP led government. Now the department has admitted a mismatch of 256 more Covid fatalities in the city. The department further admitted that the data has been reconciled after matching the figures from the cremation ground. With this, the toll of Chandigarh jumped from 820 to 1,076, surpassing the figures of Mohali (1,073) and Panchkula (379).The callousness of the UT administration is evident from the fact that only 29 kin of Covid-19 deceased have got ex-gratia relief of Rs. 50,000/- and rest are running from pillar to post to claim it.
Chawla said that the actual data of declared Covid deaths is still understated as compared to the actual deaths due to Covid in the current year 2021as many more people have died of post-covid complications. He further stated that in spite of all this, BJP is falsely claiming to have effectively controlled the pandemic in the city.