COMMITMENT: Jaypee Punjab Warriors commits to uplift Punjab Hockey
Author(s): City Air NewsCoach Barry Dancer, Askari Zaidi, Senior Vice President, Jaypee Group, alongwith others at a press conference at Jalandhar. Jalandhar, January 8, 2013:  Jaypee Group, Rs 20,000 Crore infrastructural conglomerate...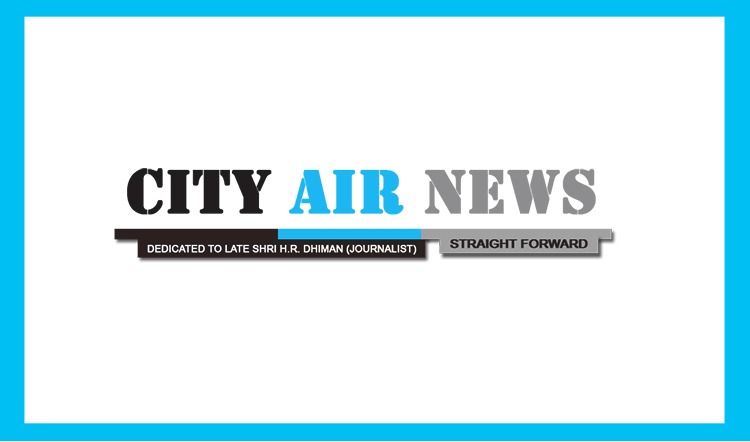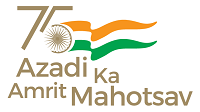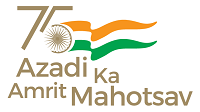 Jalandhar, January 8, 2013:  Jaypee Group, Rs 20,000 Crore infrastructural conglomerate which has bought Jaypee Punjab Warriors team to participate in the Hockey India League, today emphasised that the Group has bought the Punjab based team to give local youngsters an opportunity to train and play with the best of national and international players.
"It will also be an opportunity for the youngsters to showcase their talent at an international level as all the matches are going to be telecast live on Star Sports. Punjab has produced several hockey stalwarts and has immense potential to serve the country in the near future too," the team Head Coach Barry Dancer told the media here today.   In reply to a question, the former Australian Men's Hockey Coach said, forthe past many years, Hockey has been losing sheen both in India and Australia but the upcoming Hockey India League, and corporate support to the league, will change the scenario for better in the coming days.
There are 5 teams taking part in the league -- Mumbai Magicians, Delhi Wave Riders, Ranchi Rhinos , and Uttar Pradesh Wizards – besides Punjab Warriors who will play the first  match against Delhi in Delhi on January 14. The final is scheduled to be played on 10 February.
To another question that why Jaypee Punjab Warriors did not buy the current Indian Hockey Stars Sardar Singh or Sandeep Singh? Askari Zaidi, Senior Vice President, Jaypee Group, said: "Jaypee Group Chairman, Manoj Gaur and Barry Dancer were very keen to have Sardar Singh in the team and we did make a serious attempt to get them in the side. However, since players being selected through auction, we could not manage because others were also trying for them hard. But Jaypee Group has been supporting both Sardar Singh and Sandeep Singh as they are our brand ambassadors."
"Moreover," he added, "we have taken a number of young Punjabi players such as Gaganpreet Singh, Jaranpreet Singh, Sukhdev Singh, Ranjit Singh and Gurinder Singh, and we plan to give them best of training and coaching facilities to turn them into stars over the next few years."
When asked where there were so many Australians in the team, Jagbir Singh, Former Indian Hockey Captain, who is the Coach and Manager of the Team said: "Indian and Australian style of playing hockey is similar. Moreover, since the head coach is also from Australia, he knows Australian players very well and can make use of their talent in the best possible manner. Also, the Australian players have perfect field coordination, and during practice sessions Indian players will also be integrated into the overall field strategy to achieve the best possible results. After the first two practice sessions, I'm pleased with the way boys have gelled within the team and we are hopeful of putting up an exciting performance in the tournament."
Jamie Dwyer, who has got world's best player award several time, also told the media that Punjab Warriors were at an advantage because other teams have 2 or 3 players from 5 or 6 different countries, and they may find difficult to play as a well-oiled team in a period of few days that are left for the League to take off.  
 Jaypee Punjab Warriors Team Composition
| | | |
| --- | --- | --- |
| Players | Nationality | Position |
| Bharat Chettri | India | Goalkeeper |
| Jaap Stockmann | Netherlands | Goalkeeper |
| Keshav Dutt | India | Goalkeeper |
| Dharamveer Singh | India | Forward |
| Gaganpreet Singh | India | Forward |
| Jamie Dwyer | Australia | Forward |
| Jaranpreet Singh | India | Forward |
| Kieran Govers | Australia | Forward |
| Malak Singh | India | Forward |
| Ranjit Singh | India | Forward |
| Roger Padros | Spain | Forward |
| Shivendra Singh | India | Forward |
| Sukhdev Singh | India | Forward |
| S.V.Sunil | India | Forward |
| Gurinder Singh | India | Mid-Fielder |
| Gurmail Singh | India | Mid-Fielder |
| Lucas Martin Rey | Argentina | Mid-Fielder |
| Nilakanta Sharma | India | Mid-Fielder |
| Robert Hammond | Australia | Mid-Fielder |
| Simon Orchard | Australia | Mid-Fielder |
| Christopher Ciriello | Australia | Defender |
| Ignice Tirkey | India | Defender |
| Mark Knowles | Australia | Defender |
| Syed Kashif Shah | Pakistan | Defender |