Colors Tamil launches Vetri Vinayagar - the chronicles of Bala Ganesha
Along with popular show Naagini 3, which will return on July 27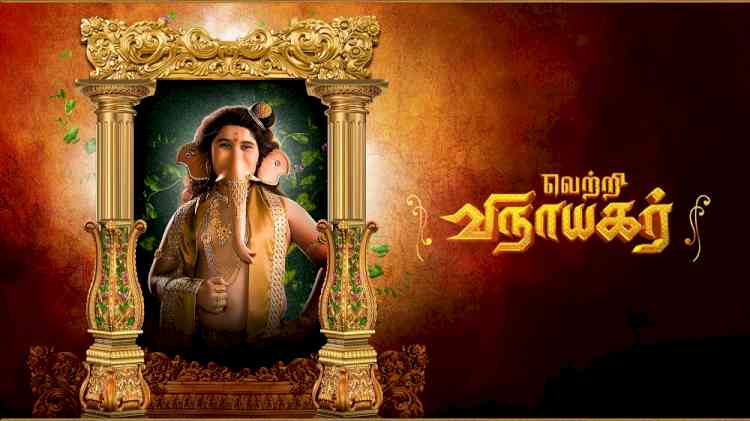 Chennai: Keeping up with its promise of providing viewers with non-stop and fresh content, Tamil Nadu's youngest GEC, COLORS Tamil is all set to up the ante for its audience this month. Starting July 27th, viewers can watch the tales of Lord Ganesha in the form of Vetri Vinayagar every day from Monday to Friday at 5:30 p.m. Following the mythological extravaganza, viewers can stay glued to their seats to watch Naagini 3 at 6:30 p.m, one of the hugely popular shows from the stable of COLORS.
Vetri Vinayagar trails the beautiful journey of Bala Ganesha's transition to Lord Vinayagar and his special bond with his mother, Goddess Parvati. Filled with lesser known anecdotes from Lord Vinayagar's life, the show will take the audience on a spectacular journey while offering a glimpse of the divine. Swaraj Yevle portrays the character of Vinayagar while Sayli Patil dons the role of Parvati and Anlesh Desai plays Lord Shiva.
After the magnificent tales of Lord Ganesha, viewers can stay tuned to watch the third part of COLORS' biggest franchise, Naagini 3 at 6.30 p.m. The intriguing storyline is filled with heart-stopping twists and turns as Naagini's quest for revenge becomes even more thrilling.
Commenting on this line up, Mr. Anup Chandrasekharan, Business Head – COLORS Tamil said, "COLORS Tamil believes in catering to its audience's entertainment needs and offering content that they will relate to and enjoy. We were the first Tamil GEC to introduce original content during the lockdown and we will continue with our efforts to keep our audience engaged and entertained. While our viewers are homebound, they are also spending quality time with the family watching television. We have a mix of genres like mythological, fantasy, romance and drama in place and with the addition of these two shows, our line-up becomes even more enriching and entertaining."