COLORS' 'BIGG BOSS Season 16' contestant Tina Datta: 'Inside the house, your friend becomes an enemy and your enemy becomes a friend'
COLORS is now set to bring 'BIGG BOSS Season 16' themed on 'Iss baar game badlega kyunki BIGG BOSS khud khelega'. For this edition, the BIGG BOSS house enlivens the vintage circus era, and it will be fun to watch who wins hearts and who emerges as the clown among the 16 contestants.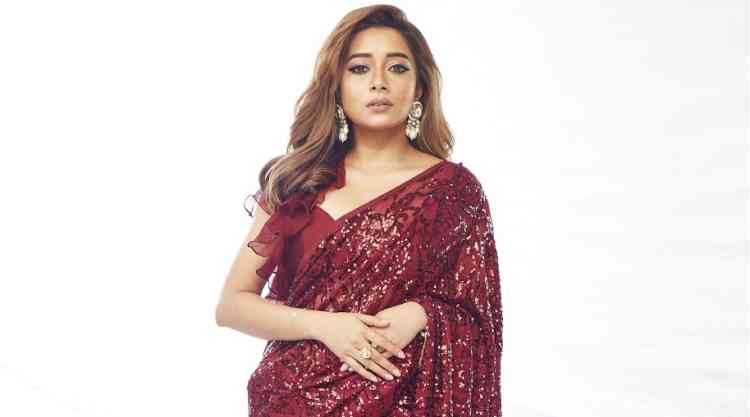 Tina Datta.
Q. From the past few years, you have been getting the offer of participating in BIGG BOSS? Finally, this year, you accepted it, how challenging was it to do so?
A. It has been very challenging. Every year, I tell myself, "Tina, you should do it." However, I couldn't find the courage. There comes a time in your life when you think that, even if you're scared of something, you should just try and overcome that fear. I always have believed that I'm a survivor. I started working at a very young age and went through a lot of ups and downs in my life. I'm going to survive this as well. So itna bhi kya difficult ho sakta hai? I have a major phobia when it comes to snakes, but then I did stunts with snakes, and I did well in 'Khatron Ke Khiladi' as well. So, when BIGG BOSS was offered to me I thought let's do it.
 
Q. How difficult it will be for you to stay away from your family and your comfort zone? What was your family's reaction?
 
A. The realization that her daughter will be away from home and won't be in touch with her, has sunk in for my mother recently. In the morning, she was almost teary-eyed. Typical family drama is going on at home. My mother is saying that at least when I was in Kolkata and Bombay, she could video call me. Now that I will be in the BIGG BOSS house, it will seem like the yesteryears' era in which the kids went abroad without any contact with their family.  I said, ''Mom, it should be the other way around. You will get to see me. You will get to know about me, but I won't get to see you or get any updates from the outer world." I am an extremely strong person. Yes, everyone will be homesick, but it's a game and it's going to be life changing. I'm going to take it up as a challenge.
 
Q. Did you catch up on some previous seasons? Who were your favourites?
 
A. I have always been a die-hard fan of BIGG BOSS. Whenever there is no content to watch, I miss BIGG BOSS. My friend and I were talking to each other, and we were discussing that we have a lot of content to watch for the next three months and there's no need to watch anything else. Every season has been my favourite. Every season had a distinct flavour. I wouldn't want to cite any season or name; it wouldn't be fair to the other seasons and contestants. 
 
Q. Are you excited or nervous about meeting Salman Khan? What is it like to be sharing the stage with Salman?
 
A.  I am very excited, and nervous, and I have butterflies in my tummy because I will get to be right next to him, speak to him and share screen space with him every week. I'm very happy and excited.
 
Q. Most of the time, romantic angles are witnessed to see in the house. Are you up for one or do you have your boundaries set?
 
A. I am very open-minded. You can't really stop your heart from falling in love with someone and you never know kab aapko pyaar ho jaye ya na bhi ho. 
 
Q. There were reports of a rivalry and friendship between you and Sreejita. How are you going to deal with it? Usually, in this show, two actors, who have issues and are rivals survive for a long time in the show.
 
A. I never burn my bridges on my way. No one is my rival in this industry. I am friends with everyone. These all are rumours and people have said the same thing for Rashmi and me. The rumours are now about Sreejita and me. This is happening right before BIGG BOSS. She's a very sweet girl and we chill during Diwali and Durga puja many times. Inside the house, your friend becomes an enemy and your enemy becomes a friend, equations change overnight. So, I am mentally prepared because everyone is going to play their own game. I can't really hold grudges. 
 
Q. This show can make or break you. This is what prevents celebrities from stepping aboard the show. Did you have inhibitions?
 
A. Yes, everyone fears about that, this show is a mind game, and your mind is in your control. You know what you need to do and what you need to avoid. You just need to be patient and calm and go with the flow.