Coke Studio fame Nirmal Roy releases Kaheen Dur Chalen with Hussain Ajani
This is a song about separation, but there is still some hope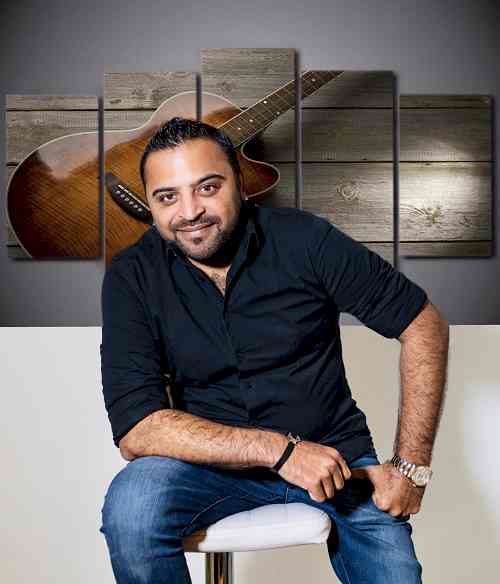 Hussain Ajani.
Nirmal Roy, who has been critically acclaimed for singing "Ala Bali" along with Jabar Abbas and "Jindaani" with Ali Hamza from Coke Studio, has released her next single with Hussain Ajani Record Label, titled 'Kaheen Dur Chalen'. The song is written and composed by Nirmal Roy herself.
Talking about the song, Nirmal Roy said, "This is a song about separation, but there is still some hope. In the starting of the song you would find it is showcasing happy vibes, but as it progresses, you feel the song is showcasing sadness. But even with sadness you would find that there is a hope. Hope is that there is a chance of reconciliation. The song showcases different emotions and that is what I had in my mind while composing and writing the song." 
"I have done many songs before, but there is not a single song which has all the three elements. I am really excited and hope that the audience will appreciate and love the track, and hope that everyone understands what all I am trying to convey with this song and connect with the song," she added.
This is Hussain Ajani's 4th release from the record label, the first three being "Jugni" with Jabbar Abbas, "Kaise Kahoon" with Natasha Baig, and recently released track "Mandiyan" with Sherry Khan. All the three songs have been a hit so far and people have been crooning to it all over the world. While Mandiyan is still going strong as it has already crossed 1 Million views on youtube. Team Mandiyan recently celebrated the success party of the song.
Hussain Ajani, since launching his record label in USA, is on a high, with three releases in the last two months, he said, "There are many more songs to come before the end of the year and a lot more by next year." 
Talking about the genre and singers, he said, "Everyone including me has to wait, and we will make an official announcement soon. As of now, we are solely focusing on one song at a time and this one is special to us like the ones we have released earlier"