Coffee Table Book on "Spiritual Journey of Sri Guru Teg Bahadur Sahib Ji" dedicated to ongoing 400 year presented to Chief Secretary Punjab Anirudh Tewari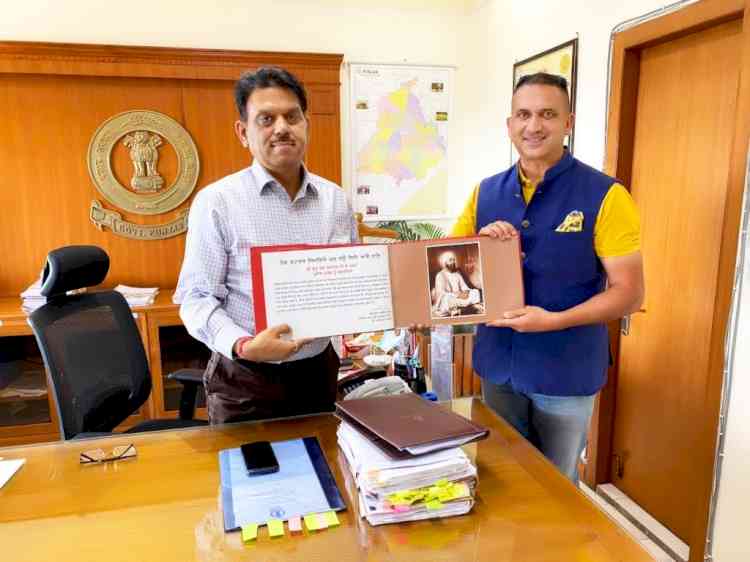 Chandigarh, October 8, 2021: Punjab Chief Secretary Anirudh Tewari was today presented the Coffee Table Book depicting "Spiritual Journey of Guru Teg Bahadur Sahib" by the author and Punjab based Lawyer Harpreet Sandhu at CS office, Punjab Civil Secretariat, Chandigarh.
Chief Secretary Punjab appreciated the dedicated work initiated by Advocate Harpreet Sandhu, and described the Coffee Table Book to be of immense interest as the book highlights the historical Shrines related to the pious life journey of Ninth Sikh Guru, who is addressed as "Hind Di Chadar" as he sacrificed his life protecting the religious freedom of others. He said the relevance and timing of the Coffee Table Book has been most appropriate keeping in view the ongoing 400 Year of Guru Teg Bahadur Sahib.