Coaches training program held at Basketball courts 
Around 400 physical education teachers/coaches participate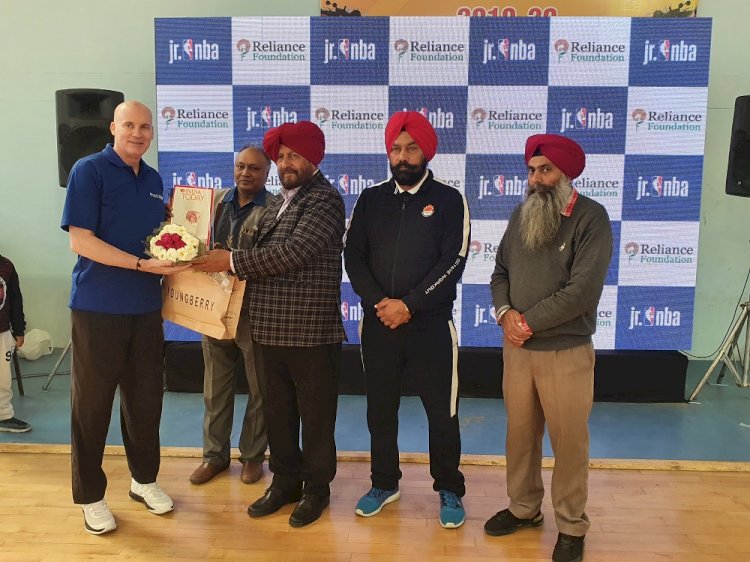 Ludhiana: The NBA, Mumbai in collaboration with Reliance foundation organized an impressive coaches' training program at Guru  Nanak Dev Stadium's Basketball courts. 
Around 400 Physical education teachers/coaches participated in the camp wherein, the NBA –US coaches namely Lee Tao Dana, Marko Lepovic, Ian Ros Rende and Brian Gamroth provided basketball skills to different groups of participants, each of whom was given kits containing. Basketballs-shirts and Instructional material for playing Basketball game for utilizing for their schools. 
Mr Munish Sharma, coordinator of the event for NBA said that those who got trained today will ultimately coach their Under 12 and under 14 Boys and Girls in the schools. Teams will be prepared to play first for district and then in State and National tournaments under this programme. He further said that already this NBA coaching programme runs Pan-India in 34 cites and Ludhiana is a special focus centre.
Earlier, in the day, the NBA-US coaches were welcomed by S Teja singh Dhaliwal Org Secretary, PBA, Vijay Chopra, VP PBA, Rajinder Singh- LBA Head Coach and Brij Goyal, treasurer of District Basketball Association. 
Teja Singh Dhaliwal informed that NBA-India has already in principal agreed to send their US trained coaches atleast twice a year at Ludhiana for senior teams also.
Visiting US coaches were presented with English literature on Guru Nanak Dev and Golden Temple in tune with global celebrations of Guru's 550th birth anniversary.