Co-operative Bank donates automatic sanitizer machines to zonal hospital Dharamshala
The bank management ensures full support to the Himachal government to curb this pandemic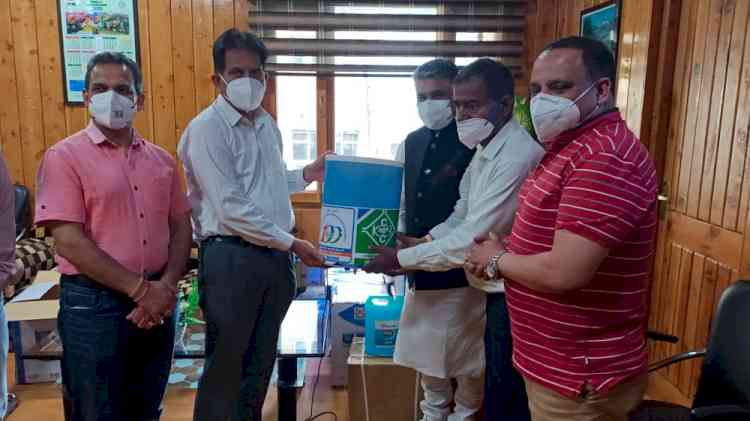 Dharamshala: Dr. Rajeev Bhardwaj Chairman Kangra Central Cooperative Bank (KCCB), has presented ten automatic sanitizer machines on behalf of the bank  to  CMO Dr Gurdarshan Gupta and Medical Superintendent Dr. Rajesh Guleri at  Zonal Hospital Dharamshala on Thursday.
On this occasion, Chairman of KCCB Bank, Dr. Rajiv Bhardwaj said, "Kangra Central Cooperative Bank Society is taking meaningful steps to sensitize the general public in this era of Covid epidemic and also to protect people from Covid through the bank. The employees of the bank are also sending the message by this donation that the society could be saved from this epidemic."
He said that the bank management also ensures full support to the Himachal government to curb this pandemic. KCCB director Ranjit Rana, MD Vinay Kumar, AGM Navneet Sharma and manager Yogesh Gupta were also present on this occasion.