CME and workshop on essentials of mechanical ventilation
Ludhiana Society of Anaesthesiologists organised event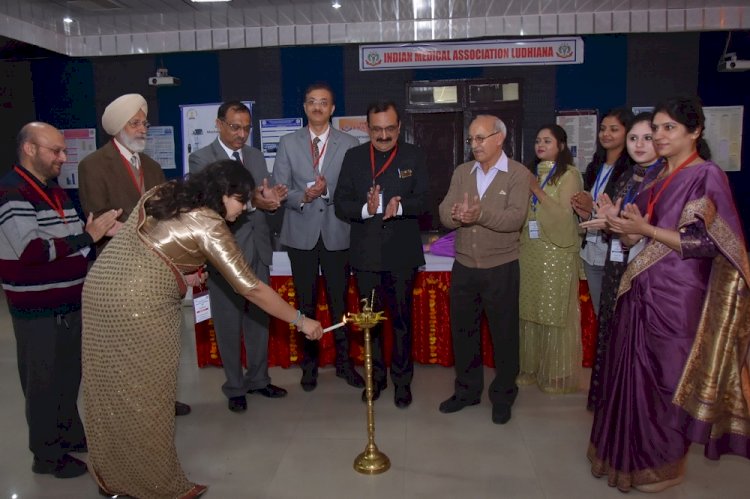 Ludhiana: Ludhiana Society of Anaesthesiologists, a city branch of  the National Body of Indian Society of Anaesthesiologists organized a CME & Workshop on The Essentials of Mechanical ventilation on 1st March 2020 at IMA Hall , Ludhiana. The CME had an overwhelming response and was attended by approximately 110 practicing anaesthesiologists of the city and surrounding areas including postgraduate students.
 
The idea behind the CME was to impart training in the nuances of ventilatory support to the budding anaesthesiologts and to the refresh the knowledge of practicing intensive care physicians and anaesthetists  regarding the treatment of various causes of respiratory failure like chronic obstructive lung disease , asthama, lung damage due to infections like swine flu or corona virus  thereby  providing better and state of the art  care to critically ill patients on ventilator support. The knowledge of  recent concept of non-invasive ventilation was also imparted to the participants by the eminent critical care faculty from Ludhiana, and Chandigarh .
 
A poster cum free paper session was also organized for the benefit of postgraduate students and prizes were awarded for the best three posters.
 
The CME was inaugurated in the presence of various office bearers of LSA namely Dr Gaurav Kuthiala , president and organizing secretary ; Dr Neeru Luthra, secretary ; Dr Kamakshi ,treasurer and Dr Dinesh Sood , organizing chairperson.
 
The occasion was graced by Dr Manoj K Sobti , member Punjab Medical Council and Dr Sunil Katyal , President IMA Ludhiana , who was also the guest of honour .