CMCH Pathology Department acquires new microscopes for improving medical education for students
The inauguration was held on 9th March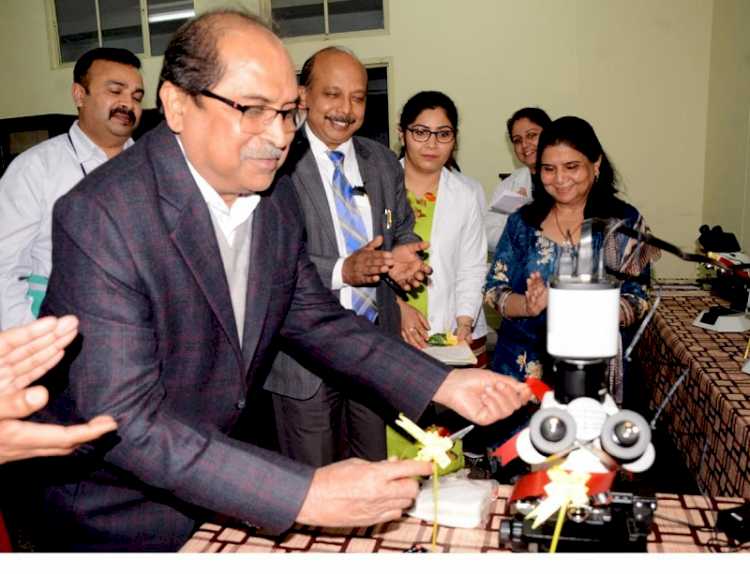 Ludhiana: The Pathology Department of Christian Medical College and Hospital (CMCH) has recently acquired new binocular microscopes and trinocular microscope with high-definition (HD) camera and LED projection system through funds raised by the CMC Administration and Dewan Foundation. 
The inauguration was held on 9th March. 
The Chief Guest Dr. Sirish Chander, a renowned surgeon in Ludhiana and CMC alumnus batch of 1967, applauded the efforts of CMCH to promote good quality medical education to students. 
The Director, Prof. William Bhatti said, "This has come about by a team effort of administrators, CMC alumni and Pathology department faculty."
The Principal of CMC, Prof. Jeyaraj D. Pandian said, "This is a step towards providing state-of-the-art medical education to the undergraduate students as per MCI guidelines." 
Dr. Roma Isaacs, Professor and Head of Pathology, acknowledged the help provided by the CMCH administration and Dewan foundation towards improving the infrastructure which will go a long way in improving standards of medical education. 
The Medical Superintendent Dr Anil Luther, General Superintendent Mr Sajith Kumar, Vice Principal Dr Abhilasha and Faculty and staff of Pathology Department were also among those present.