CMC Hospital Teamwork performs rare surgery in NRI teenager to cure painful disorder
Author(s): City Air NewsPatient Tanya with the CMC team –Dr HS Bedi,  Dr KC Das, Dr Nandini K Bedi and Dr Alka Grewal just before flying back to Belgium. Ludhiana, August 24, 2014: Teenage girls who lose an alarming amount of weight are...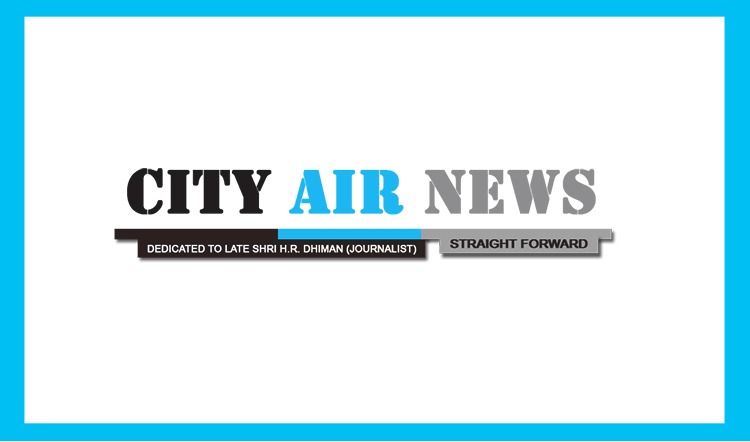 Ludhiana, August 24, 2014: Teenage girls who lose an alarming amount of weight are often diagnosed with eating disorders. But there is a rare condition that makes digesting food too painful to eat. A teenager's eating habits can be frustrating for parents. But what if your child started complaining that food was causing them pain - so much so that they didn't want to eat and started losing weight ?. That's what happened to Tanya (name changed) – a 15 year old teenager – a permanent resident of Belgium. Her father ran from pillar to post in all hospitals in Europe and UK – but no diagnosis was forthcoming. Her symptoms continued to stump the Western doctors.
"It was just so painful to eat that I couldn't do it," said Tanya. "I would be at lunch and have half a sandwich I would feel really sick," she said. Even the smallest of meals would cause severe abdominal pain. Everything from heartburn to digestive disorders was considered but all tests came up negative. Family and friends even started to suspect anorexia."That's when there was a lot of weight loss and that was really scary and very frustrating because we had run the gamut of all the tests," said Sherry (name changed) -Tanya's mother.
Her father then brought her to the Christian Medical College & Hospital Ludhiana. She was initially seen by Dr KC Das, Associate Prof and Head, Gastroenterology as she was referred to him from Belgium . In CMC a CT abdomen picked up the real culprit – Tanya had a mishapen artery that supplies blood to the digestive tract. This artery (celiac artery) was crooked because it was being squeezed by a nearby ligament. That compression restricted blood flow. This unusual problem is called median arcuate ligament syndrome or MALS."It requires major energy to digest food. There is not enough blood flow to do that and the person has tremendous pain," said Dr. Das.
Dr. Das then consulted DrHarinder Singh Bedi – Head of Cardio Vascular & Thoracic Surgery  and one of the senior most cardio-vascular surgeons of India .DrBedirealized that it was imperative to free up the compressed artery by dividing the ligament and restoring blood flow. Since the patient was in the paediatric age group – the advice of Dr Nandini K Bedi – Associate Prof in Paediatric Surgery was sought. Dr Nandini has had advanced training in Paediatric Surgery from Australia . She was alarmed by the significant weight loss and wasting seen in Tanya. A detailed surgical plan was chalked out along with Dr Alka Grewal – Assistant Prof PaedSurgery. Since the area in question is a complex one with multiple important organs, nerves and arteries in a small area – a detailed study was done in the anatomy hall of CMC with the help of Dr Prof Anjali Arora and Dr Aprajita  - Associate Professor.
The surgery was done under anesthesia. A small cut was made by the Paediatric surgeons and the area exposed. A severe blockage of the artery due to the abnormal ligament was found. An accurate incision was done sparing all surrounding vital structures. Dr Bedi said that even a 1 mm cut in the wrong direction could be catastrophic as there would have been major bleeding.
Dr Das said that functional gastrointestinal disorder is a common diagnosis, particularly in young females. First identified in the 1960s, MALS causes excruciating abdominal pain, with the ligament tightening like a noose around the celiac artery, the main source of blood flow for digestion. Sometimes, they are misdiagnosed as having irritable bowel disease or Crohn's disease. According to Dr NandiniBedi - some young patients are even sent to psychologists, because doctors think they have some kind of eating disorder or just being crazy or functional or anorexic. Advanced imaging is now making this easier to detect, which is increasing awareness. Some doctors are even suggesting that patients with eating disorders also be screened for median arcuate ligament syndrome.
The operating team comprised the CTVS doctors - Dr HS Bedi, Dr A Joseph and Dr Navjot, and the Paediatric surgeons – Dr Nandini K Bedi and Dr Alka Grewal.
Dr Abraham G Thomas – Director of CMC & H – said that the because of the excellent team work available in CMC the best multi-disciplinary treatment can be given to all patients – so much so that even patients from abroad are now coming to CMC  for treatment.