Climate Tech Company - Yes World launches Energy Efficiency Glass Solution for Windows, reduces solar heat by 85%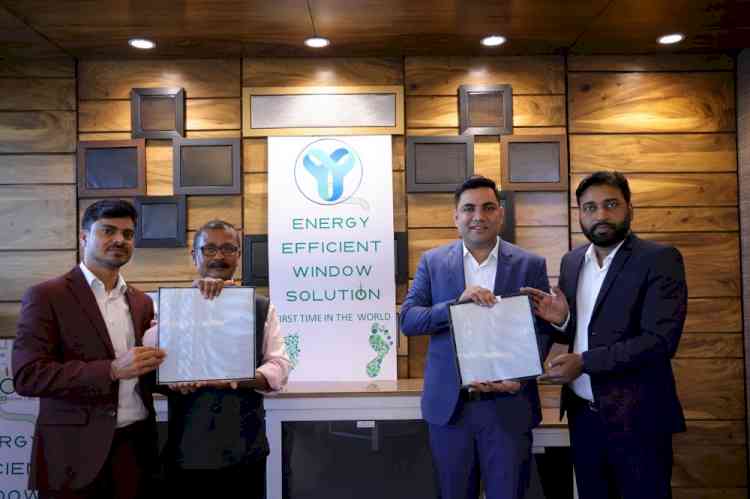 Mohali, January 5, 2023: YES WORLD Climate Tech Pte Ltd, a Singapore based company, launches world's first energy efficiency glass solution for Windows.   YES WORLD is a working in the field of climate technology to save our planet from the biggest problem of Global Warming. It's now evident that global warming is an existential threat to our planet and requires action immediately. 
According to scientist, Earth is going to die by 2040 if nothing is done to stop the global warming. YES WORLD understood the gravity of the biggest problem and started a major initiative to find a solution to the problem. After spending a lot of time and years of research, dedication and handwork, YES WORLD today finally launched Energy Efficiency Windows Solution to counter the biggest problem faced by mankind.  This revolutionary product reflects 85% of the heat coming from the sun.
During the launch event, YES WORLD CEO and Save Earth Activist, Dr. Sandeep Choudhary said that the results of Windows solution by YES WORLD has been amazing. It not only blocks the solar heat by 85% but also blocks the harmful UV rays coming from sun by 92%. This results in the energy conservation and save up to 50% on the energy bill wherever YES WORLD windows solution is installed. 
Dr. Choudhary said that the research has shown that 75% of the solar heat comes through the windows in any residential or commercial building, and that's why YES WORLD innovation team focused on a sustainable windows solution. The unique energy efficiency windows solutions reduces the energy consumption by up to 50% when installed. This is amazing, unique and life changing product and will be a need for every house and commercial buildings.