Class XII CBSE results: Mehakdeep from Humanities tops in Dikshant International School
The chairman of the school, Mitul Dikshit wishes a bright future to all the students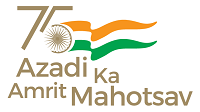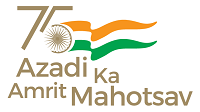 Zirakpur: In the results declared by the Central Board of Secondary School Education (CBSE), Mehakdeep Kaur  with 97% in Humanities topped in Dikshant International School , while Divanshu Mainke and Meenal shared the second position by scoring 95.2% marks each. Vivek Mehra settled for third spot with 94.4%. Moreover, there were four more students who excelled in the exams with over 90%  in the same stream. These were Vivek Mehra 94.4%, Suprina Gill 92.4%, Kashish 91.4% and Ishita 91.2%.
Manasi Saini of Dikshant International School topped the school in the Science stream with 96.2% in the Class XII exams. Jasmine Saini with 95.6% stood second and Jasmeet Kaur and Rachneet Kaur with 95.2% shared the third position jointly. In science there were many students who scored above 90%  in the school. These included Aakansha Singh 94.4%, Sukhreet Kaur 94.0%, Aditya Anand 93.2%,  Suraj Gupta 90.2%, Drishti Malik 94.6% and Aujas Goyal 94.4%.
In the Commerce stream, Mihika Varma scored 95.6% marks to secure the top position in the school in the stream , while Katyayani Dhawan with 93.6% and Mehak Sharma with 93.2% stood at second and third positions. Those who had scored above 90% marks in the same stream were Jaskaran Singh 92.4%, Shivani Sharma 91.0%, Chehaq Wadhwa 90.8%, Neha 90.4%, Palak Rana 90.2% and Sahil Saini 90.2%.
Mitul Dikshit, Chairman of Dikshant International School said, "I want to congratulate all the students for passing the Class 12 board exams  with flying colours amid the pandemic. It wasn't easy for the students and also the  faculty to surpass all the challenges induced by COVID 19 . I also want to thank the CBSE board for introducing  aspects like 'student assessment' in view of students' safety, which is truly commendable. I wish a bright future  to all the students."