Class X CBSE results: Aditi Sikarwar with 98.6 per cent tops in Dikshant International school 
Gaurav Joshi scored 98.1%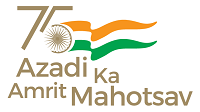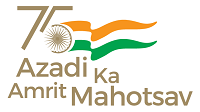 Zirakpur: The students of Dikshant International School blazed a trail of outstanding results this year too.  The school topper Aditi Sikarwar scored 98.6% while the second position holder Gaurav Joshi scored 98.1%.  Ashima Bakshi stood third with a score of 98 per cent. 
Out of 69 students who appeared for grade X, 17.3% students scored more than 95% while 33% students scored above 90%. The school recorded an average percentage of 83.6%.  Five(5) students of the school scored a perfect 100 in different subjects. 
"I congratulate the students for an outstanding performance in the Class X board exams. Despite the problems unleashed by the lockdowns and pandemic the students showed  resilience to record a truly commendable result. I also take this opportunity to thank all of our teachers who displayed  perseverance and patiently taught the students under the online education system. The online classes were  'interactive' and students' doubts were cleared on a regular basis, which contributed to an excellent academic showcase  by the students." Said Mitul Dikshit, Chairman, Dikshant International School.