Civil Surgeon Office Jalandhar clerk Vishwanath honoured with appreciation certificate at I-Day function
Punjab Minister Sukhjinder Singh Randhawa hands over appreciation certificate to him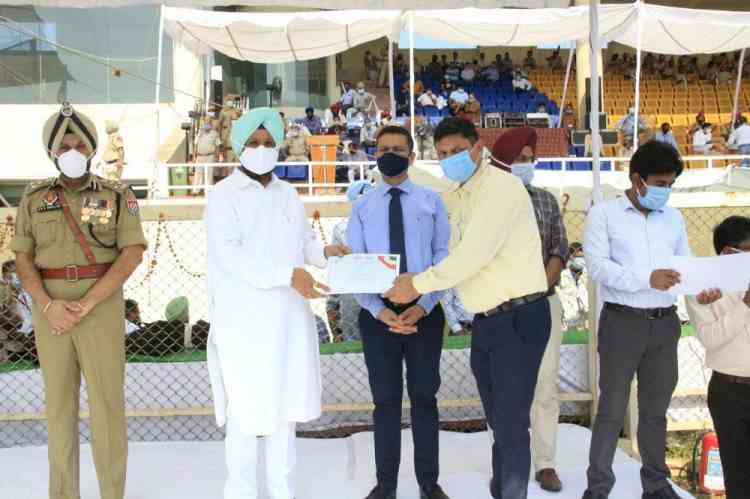 Jalandhar: Vishwanath, a clerk working at Civil Surgeon Office, Jalandhar has been honoured with a certificate of appreciation for doing commendable work during covid-19 pandemic. 

This appreciation certificate was handed over to him by Punjab Minister Sukhjinder Singh Randhawa at the Independence Day function held at Shree Guru Gobind Singh Stadium on August 15. 

Vishwanath said that he felt honoured for the services that he had rendered during the pandemic. He added he and his colleagues worked day and night to extend health and social services to the needy families during lock down.