City scribes condole death of journalist Naresh Mitra
Memorial meeting held at Guwahati Press Club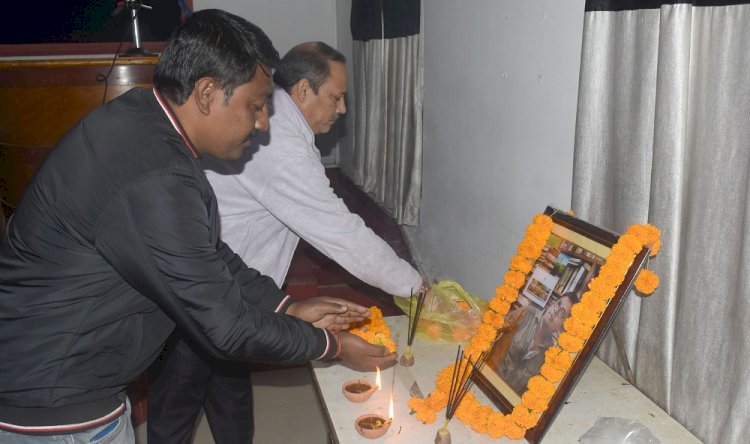 Guwahati: City based Journalist fraternity on Thursday appealed to the Assam government for launching a scheme to support the bereaved families of working journalists of the state who died on duty.
Appreciating the government for initiating the pension scheme for journalists, the fraternity also urged to consider extending such benefits to the spouse of journalists who dies before attaining the age of 60.
Attending a memorial meeting of journalist Naresh Mitra at Guwahati Press Club, various speakers deliberated on the need for immediate financial support to his family. The media fraternity has also appealed to all for individual contribution for the benefit of the deceased journalist's family.
State Information Commissioner of Manipur Information Commission, Oinam Sunil (a former Bureau Chief of The Times of India and a colleague of Naresh Mitra) has already donated Rs. 2.5 lakh to the family of Mitra. The amount in the form of a bank fixed deposit was officially handed over to Mitra's wife Biva Sarkar (Mitra) in the meeting today.
Amit Kumar Jain, a renowned industrialist also donated an amount of Rs. 50,000 to the family of the bereaved journalists.
Advocate Arshad Choudhury, an advocate of the Gauhati High Court, also donated Rs. 10,000 to the family of the deceased.