City-based RTI activist Mohinder Aggarwal seeks information under RTI Act
Writes to the PIO/APIO, o/o General Manager Telecom (BSNL), DoT, Ludhiana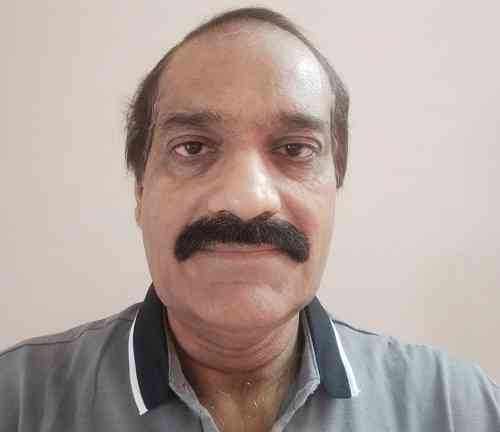 Ludhiana: City-based RTI activist Mohinder Aggarwal, a resident of Aggar Nagar, Ferozpur Road, Ludhiana has sought some information under the RTI Act, in the larger public interest. 

Aggarwal is also state secretary of Punjab Pradesh Beopar Mandal (PPBM).

In this connection, he has written to the PIO/APIO, o/o General Manager Telecom (BSNL), Department of Telecom, Bharat Nagar Chowk, Ludhiana. 
|
n his application, he has stated that he is feeling disturbed, when BSNL has totally failed to face or compete the private telecom, copper broadband and other allied services in mega city of Ludhiana, in all telephone exchanges network.

Aggarwal has applied information regarding: 
•    Number of working Active Landline Telephones in all Telephone Exchanges in Mega city of Ludhiana, separately of every Telephone Exchange of Ludhiana.
•    The number of working copper broadband and fiber broadband connections in all area locations in Ludhiana.
•    Under what circumstances, the masses are opting for private telecom operators instead of BSNL.
•    If customer care centers are established in every telephone exchange or in front of telephone exchange, counters, if so, supply photographic proof of customer care centers working in each telephone exchange of Ludhiana.
•    Total available Telephone Exchange capacity, separately in each Telephone exchange in Ludhiana and number of spare capacity numbers available in every telephone exchange with some documentary proof.
•    Number of Employees has taken VRS (under Voluntary Retirement Scheme) in each cadre on 31/01/2020.
•    If the vacant posts occurred due to VRS were filled up after 31/01/2020 to upto date.
•    The number of private contractors engaged in each exchange with their name and official address and contact number.
•    If new policy of Hon'ble Prime Minister of India .i.e., skill, re-skill, up-skill has been implemented in BSNL by GM Telecom, Ludhiana to upgrade the services of BSNL, if so, then supply the information.
•    If Government of India suggestions .i.e., intent, inclusion, investment, infrastructure and innovation are followed by the GM Telecom, Ludhiana, if so, then supply the instructions and needful done by Hon'ble GM Telecom, Ludhiana.
•    If any discount is available on fiber broadband to BSNL employees/retirees, as per 5% discount of Union Government. The information may also be added on public enterprises discount.
•    Whether conclaves or interaction meets, are used to be conducted in public/social/religious/cultural places by GM Telecom Ludhiana, in order to raise the revenue of BSNL in mega city of Ludhiana and to cover the losses in BSNL.
•    If vacant properties of BSNL are put on rent/lease/auctioned and used by other public institutions, to raise the revenue of BSNL. If so, supply detail wise.
•    With list of properties standing locked with old store of BSNL.
•    List of properties, taken on rent and BSNL paying rent without its utilization.
•    If instructions have been issued to BSNL staff that they are under limited company and can't deny the benefits to consumers, as it will amount to violation of RTS (Right to Service). If so, supply the details. 
•    The names of Telephone Exchanges and other infrastructure, falling under Hon'ble GM Telecom, Ludhiana with locations and area of telephone exchanges with covered area of Telephone Exchange in sq. yards in which Telephone Exchange is situated.
•    List of properties lying vacant and deserted under GM Telecom, Ludhiana.