CICU organised mudra loan camp for MSMEs
More than 70 industry and trade persons discussed their loan requirements under scheme with banks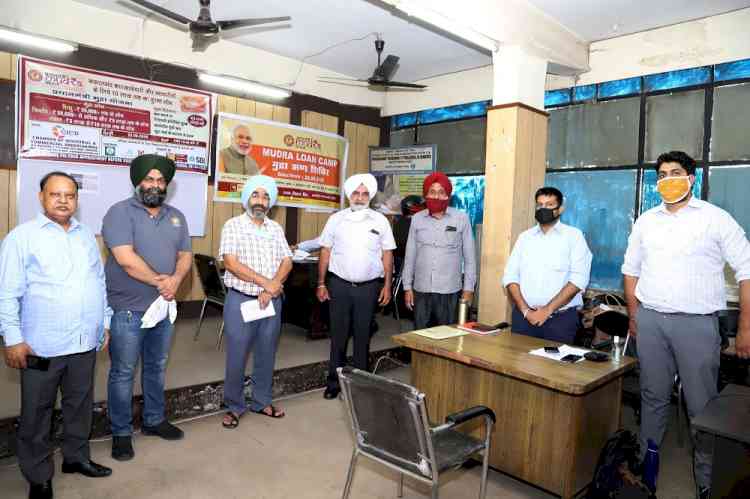 Ludhiana: Chamber of Industrial and Commercial Undertakings (CICU) has been organizing many camps and events for the benefits of Industry and Trade Sectors of Punjab especially MSME.
 
Now, CICU organized another awareness camp under Pradhan Mantri Mudra Yojana Scheme for the availing the loan by Industries and traders up to 10 lac on the spot. The lead bank Punjab and Sind Bank and other banks like State Bank of India, Punjab National Bank, HDFC, ICICI, Canara Bank camped at CICU Office at Gill Road Ludhiana for the same.
 
More than 70 industry and trade persons discussed their loan requirements under the scheme with these banks. The bank officials after checking their documents and loan requirement assured about 32 cases to grant the loans. The other industrialist and traders were advised to complete their documents and discussed their cases for further necessary action. A lot of excitements were seen among the visitors for taking the loan.
 
Upkar Singh Ahuja President and Pankaj Sharma General Secretary CICU said that this camp will help the needy persons to avail the loans for their immediate requirements after the pandemic situation to strengthen their business and trade activities. They appreciated the banks for the said camp under the guidance of the District Administration.
 
CICU-CFT Members Didarjit Singh, Satinderjit Singh, G.S. Mankoo, Jaspal Singh Sall and Rajneesh Bansal attended this camp.