CICU expresses its gratitude for support of medical staff 
Successfully running free mega camp for covid-19 vaccination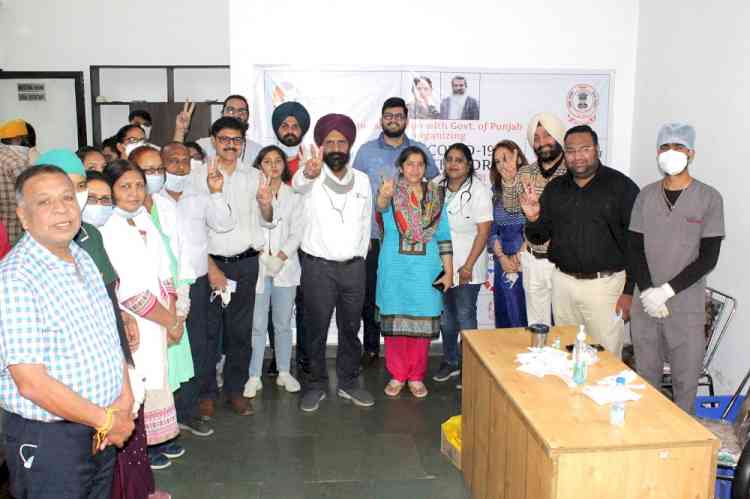 Ludhiana: Chamber of Industrial and Commercial Undertakings (CICU) Ludhiana today expressed its gratitude for support of medical staff in successfully running free mega camp for covid-19 vaccination.
The camp is being held from April 1-5.
On the third day today, 856 vaccinations were done.
Upkar Singh Ahuja, president, CICU said inspite of so many odds the medical team achieved vaccinated 856 people against target of 750. He added the purpose of the camp was to eliminate the fear of vaccination among people. Most of the persons vaccinated were industrial workers, staff and their families.
Pankaj Sharma, General Secretary, CICU said on request they would extend the date of vaccination drive from 5th April, so that maximum worker and staff would be vaccinated.
Onkar Singh Pahwa, M.D. Avon Cycle Ltd attended the vaccination Camp. He also appreciated the efforts being done by CICU for betterment of the industry. 
CICU thanked Dr. Gurpreet Kaur Sekhon, SMO, Dr. Ruchika Dhillion, MO, Dr. Maninder pal Kaur, AMO and Dr. Richa Gupta, AMO for their efforts of getting people vaccinated during this vaccination drive.