CICU executive committee decided to file PIL on rise in minimum wages from backdate and different GST rates in truck parts
Upkar Singh Ahuja, President, CICU, Ludhiana has said that industry is passing through a very tough time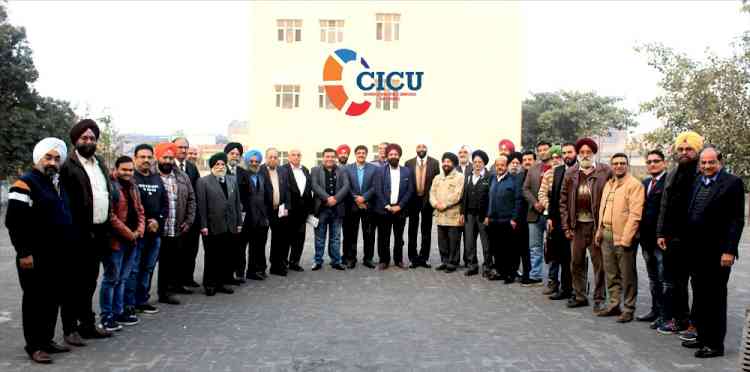 Ludhiana, December 29, 2021: Upkar Singh Ahuja, President, Chamber of Industrial and Commercial Undertakings (CICU), Ludhiana has said that industry is passing through a very tough time. Instead of helping the industry, government is imposing new and harsher notifications on industrial sector.  Day by day rise in steel and raw material prices, electricity rates and different GST rates in truck parts are deep concerning area for the industry as it is on the verge of closure.
Moreover, Punjab government announced 75% job quota for Punjab domicile labour, which is not suitable for the industry. MSME must be exempted from it.  
The Members also discussed about issues of enhancement of Rs. 474, which was imposed on Phase-8 plots, it must be settled on priority. It is creating many hurdles for all industries as they are unable to get bank finance as well as power connection from PSPCL. PSIEC is putting additional bank interest charges on the plot holders, thereby, the penalty amount has increased manifold, so this issues should be resolved as early as possible.  
Pankaj Sharma, General Secretary, CICU mentioned that Punjab Government has revised minimum wages by Rs. 415.89 with effect from on March 1, 2020, there by the increasing the minimum wage from Rs. 8776.83 to Rs. 9192.72. The government should not enhance the minimum wages from back date e.g. March 1, 2020. 
The house suggested to file Public Interest Litigation (PIL) regarding Labour Department new notification on rise in minimum wages from backdate and different GST rates in truck parts to save the industry.